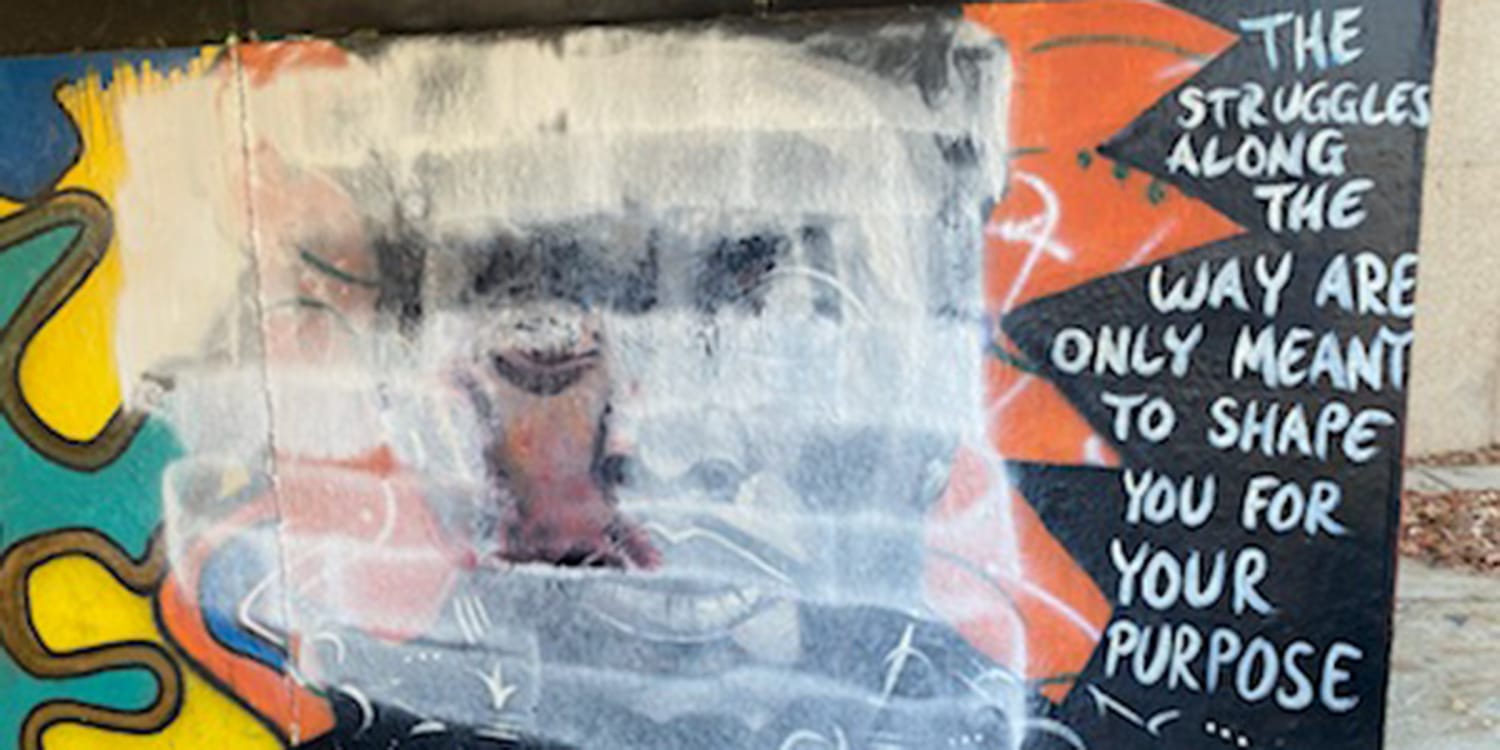 Washington University officials said a mural on campus that depicts prominent Black people was vandalized this weekend with racist symbols. Still, artists who worked on the mural say this is not the first time that the artwork was defaced.
The painting includes the civil rights leader and former U.S. Rep. John Lewis and the actor Chadwick Boseman, who died last summer and is known for his iconic superhero role in "Black Panther," according to the school's student newspaper.
Four top officials at the university in St. Louis, including Chancellor Andrew Martin, sent a letter to students and staff Sunday about the vandalism.
"This is horrifying and distressing. We're shocked and saddened by this hateful act on our campus," they wrote in the letter.
University officials said there are cameras in the area near the mural that is painted on the wall of a pedestrian tunnel that connects several dorms to the rest of the campus. The Washington University Police Department is investigating the incident. There are no further updates on the investigation, a school spokesperson told NBC BLK. The school said it hopes investigators will be able to identify the people who defaced the mural.
Click here to read more.
SOURCE: NBC News, Tat Bellamy-Walker; The Associated Press