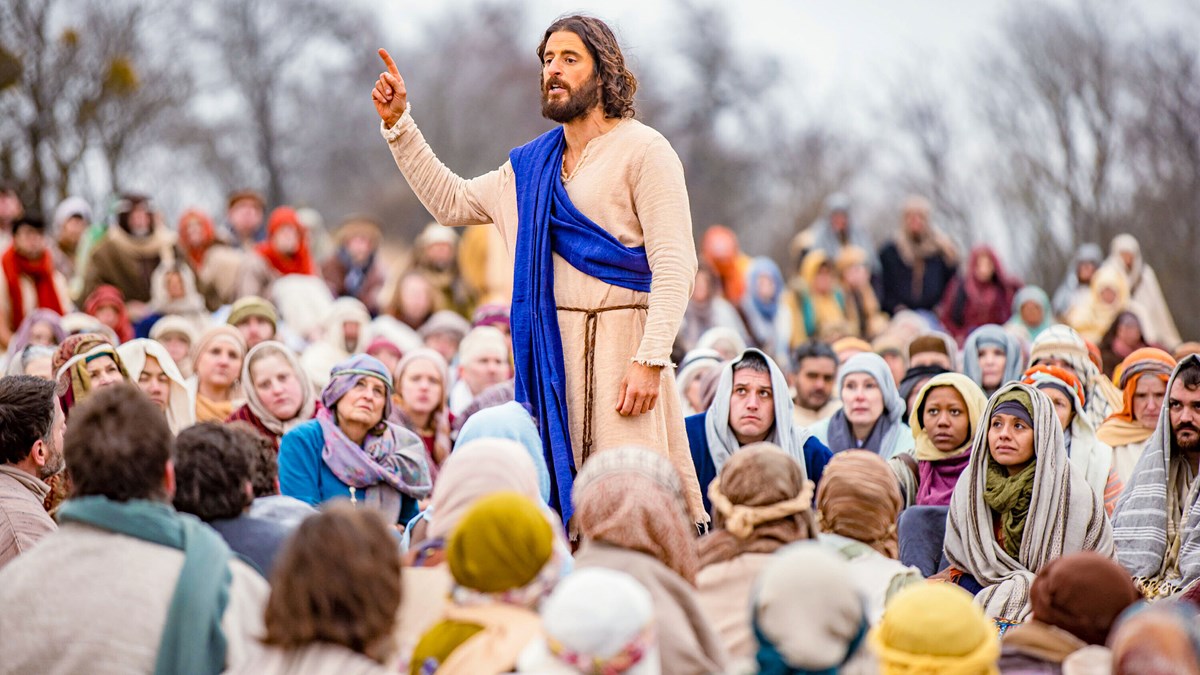 When Jonathan Roumie was eleven years old, he built a life-size crucifix out of two six-foot-long boards, painted the blood, and reenacted the crucifixion in his family's backyard in Long Island, New York. "I fashioned some reeds to make my own crown of thorns and proceeded along the way of the Cross to the side of the garage—which would be my Golgotha," Roumie explained over a video call.
The first time Roumie saw Robert Powell's portrayal of Jesus in the 1977 film Jesus of Nazareth, he felt compelled to reenact the crucifixion. It was Easter season, and his family watched the film every year.
"I would plant the crucifix in the ground and fasten it with a cinder block and step on the cinder block and just kind of put my hands up and slide them in behind the nails. I don't know too many 10-year-olds that would go around doing that. That set me up in a major way, decades before I would ever realize it, to prepare me for what I'm doing today," he said.
His father and his mother married in the Greek Orthodox Church and did not see their son acting out the crucifixion in the backyard that day.
Click here to read more.
Source: Christianity Today