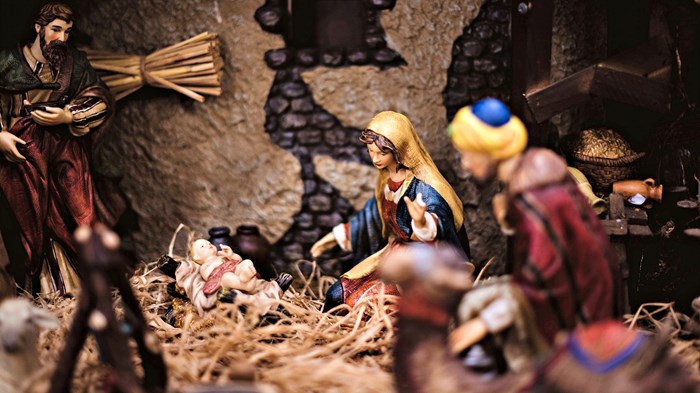 For Mark Lowry, almost every day is Christmas.
Whenever the storyteller and singer takes the stage for a concert, he always closes the show with the same song—"Mary Did You Know?"—no matter what time of year it is.
"When you have one hit, you better end with it," Lowry said in a recent phone interview.
Lowry co-wrote "Mary Did You Know?" with Buddy Greene, a well-respected songwriter and instrumentalist, in 1991, while both were on tour with famed gospel singers Bill and Gloria Gaither. Recorded first by Christian singer Michael English, the song has become a modern Christmas staple—covered by some of the biggest names in the business: Dolly Parton, Kenny Rogers and Wynonna Judd, Mary J. Blige, Clay Aiken, Carrie Underwood, and the a cappella vocal group Pentatonix.
The idea for the song dates back to conversations the 63-year-old had with his mother about Jesus and Mary. Most revolved around the question: What was it like to raise the son of God?
"Literally, what was it like teaching the Word of God to talk," he said, referring to a title used for Jesus in the Gospel of John. "What was it like to give him a haircut? Did she ever walk into his room and say, 'clean this mess up'?"
He added that most of the questions he had did not make their way into the song—only the ones that rhymed made it.
Click here to read more.
Source: Christianity Today