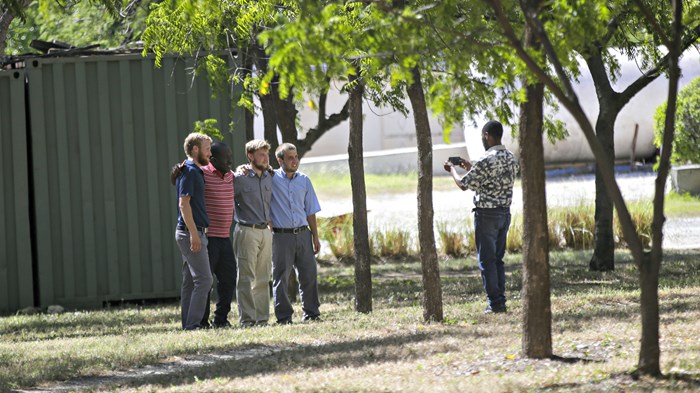 All the former hostages from a US-based missionary group kidnapped in Haiti have been flown out of the country after a two-month ordeal, the leader of their Ohio-based missions organization said Friday, as he also extended an offer of forgiveness to their captors.
David Troyer, general director of Christian Aid Ministries, said in a video statement that a US-flagged plane left the Caribbean nation Thursday afternoon carrying the last 12 kidnapped missionaries, hours after they were freed earlier in the day.
"Everyone including the 10-month-old baby, the 3-year-old boy, and the 6-year-old boy seem to be doing reasonably well," Troyer said.
The last releases came two months to the day after the group of 16 Americans and one Canadian—including five children—were kidnapped by the 400 Mawozo gang, which initially demanded millions of dollars in ransom. The other five had been freed earlier.
Troyer did not comment on the circumstances of the release, such as whether ransom was paid or a rescue effort was involved, but expressed thanks to "the US government and all others who assisted in the safe return of our hostages."
"Thank you for understanding our desire to pursue nonviolent approaches," he added, without elaboration.
Click here to read more.
Source: Christianity Today