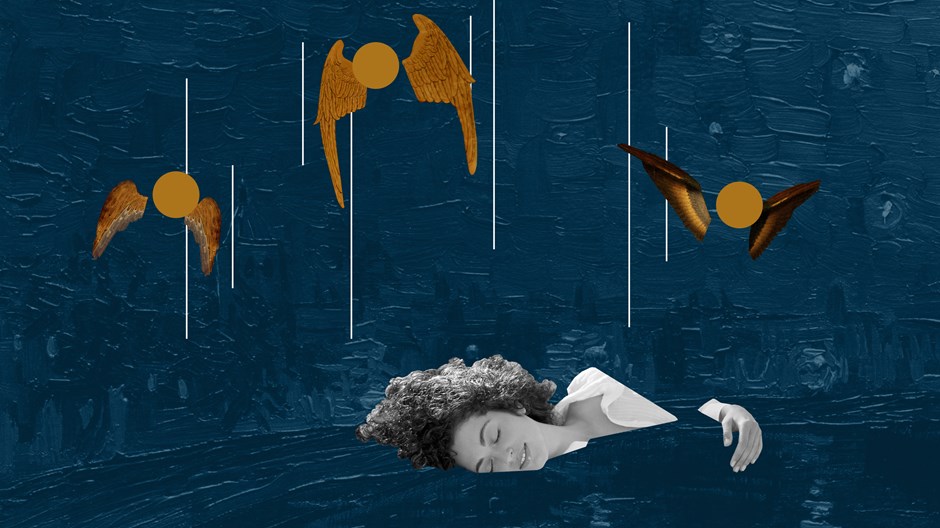 For close to 15 years, I forgot about the existence of angels.
I didn't exactly decide I no longer believed in them. I simply didn't think about them, and if I ever did, it was a passing thought about how corny the depiction of angels usually is.
I rediscovered angels by putting a baby to sleep at night.
When my first child was a newborn, I realized one night, to my surprise, that without really noticing it, I had developed a habit of asking God to send his angels to protect her.
Back then I worked at Vanderbilt University and became a regular at a Greek Orthodox cafe and bookstore near campus. I loved its quiet beauty, its ancient books, and its veggie chili. I got to know Father Parthenios, an Antiochian priest, and his wife (known to all as simply "Presbytera," or "priest's wife"), who ran the place together. One afternoon, late in my pregnancy, Presbytera handed me an icon of an angel and told me it was for the new baby. I appreciated her kindness but wasn't particularly spiritually moved. I'm a Protestant, after all. At the time I felt no particular skepticism toward icons or angels, but I didn't feel a deep connection either. Still, I hung the tiny wooden icon on my daughter's wall.
Months later, as I prayed for my daughter before laying her to sleep, I would point out the icon and ask that angels would be near and protect her. I don't know what changed in my mind or heart. My only explanation is that the towering responsibility—and love and vulnerability—of motherhood opened my heart to ask for help wherever it could be found.
I keenly sensed my daughter's smallness and fragility in this giant cosmos and knew that all the passion of my maternal love wasn't enough to keep her safe. I was small and fragile too. And yet, in our ordinary house in the vast darkness of night, I believed I wasn't alone.
Click here to read more.
Source: Christianity Today