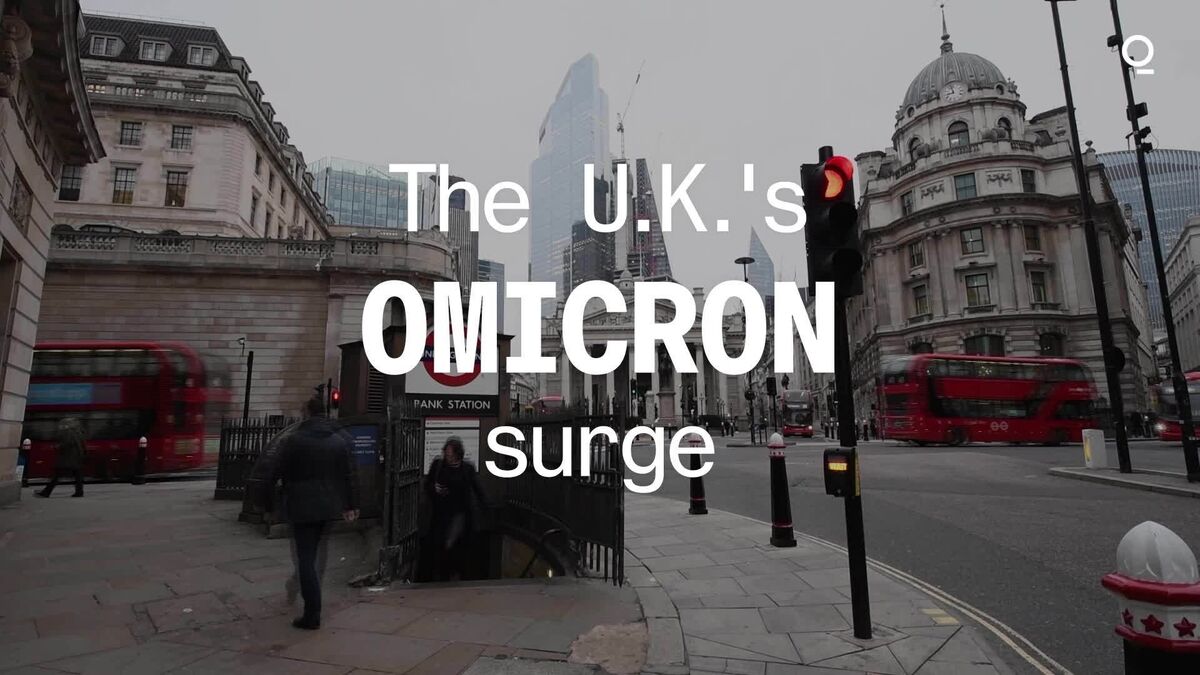 (Bloomberg) — The U.K. could see daily hospital admissions exceed a previous peak even if the omicron variant causes less severe disease, according to England's top medical officer.
The number of infections is set to rise "incredibly fast, even if people are taking more cautious actions," Chris Whitty, chief medical officer for England, said at a parliamentary committee hearing Thursday. Then, it could peak and come down quickly, he said.
Whitty has warned that the "phenomenal pace" at which the new omicron variant is spreading across the U.K. will trigger a surge in hospital admissions over the holiday period. On Thursday he pointed to a range of possible outcomes, saying people heading into hospitals may not stay as long and the numbers requiring intensive care could still be lower than in previous waves.
Click here to read more.
Source: Bloomberg