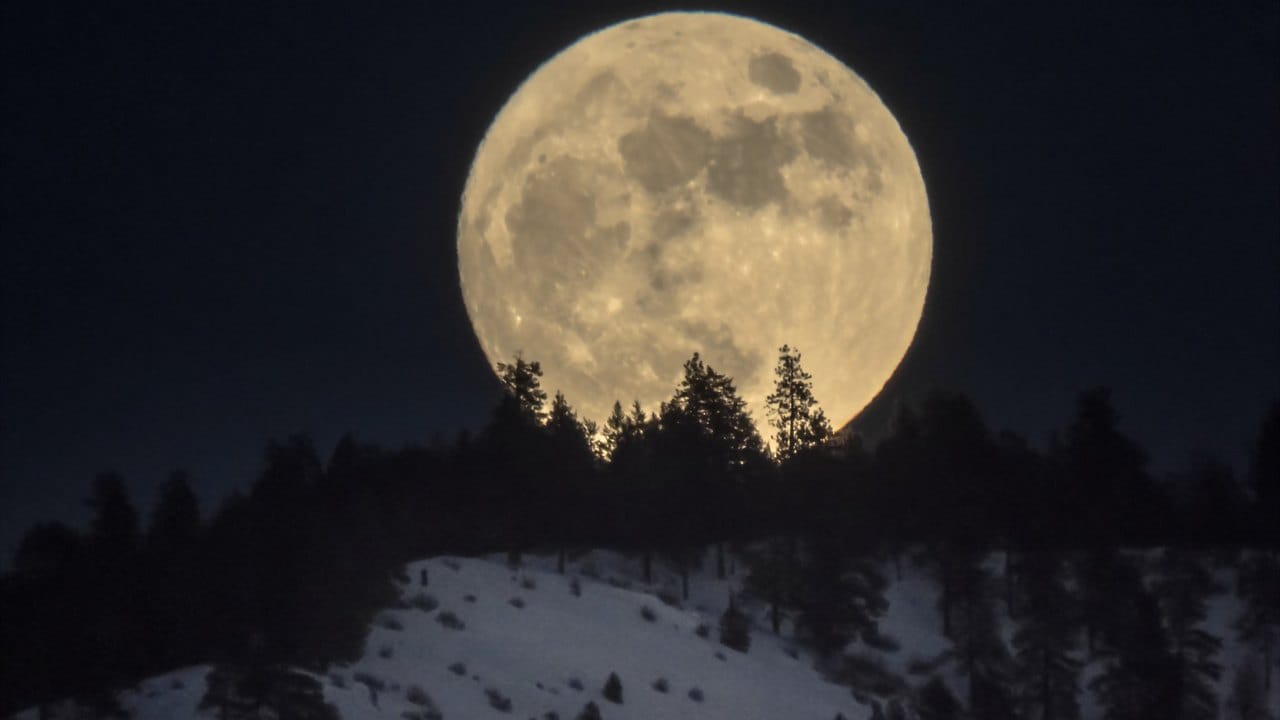 December's Cold Moon, the longest full moon of the year, will debut this Saturday night (Dec. 18), making it the last full moon before the winter solstice in the Northern Hemisphere.
To catch the Cold Moon at its fullest, look up at 11:36 p.m. EST (0432 GMT on Dec. 19). If you miss that moment, you'll still get a chance to see the lunar show; although the moon isn't officially full until Saturday, it will appear full for three days, from Friday evening (Dec. 17) through Monday morning (Dec. 20), making this "a full moon weekend," according to NASA.
Just a day later, the winter solstice will occur at precisely 10:59 a.m. EST (1559 GMT) on Tuesday (Dec. 21), when the North Pole is at its farthest tilt — 23.5 degrees — away from the sun. At that time, you can wave goodbye to autumn and say hello to winter, which will last until the spring equinox on March 20, 2022.
The winter solstice is the shortest period of sunlight of any day in the year. In Washington D.C., where NASA is headquartered, that's just 9 hours, 26 minutes and 12.9 seconds of sunlight from sunrise to sunset. Solar noon, the highest point the sun reaches in the sky that day, will be at 27.7 degrees in Washington D.C., its lowest this year. Of note, solar noon usually doesn't happen at actual noon, or 12 p.m. local time, according to timeanddate.com.
Click here to read more.
SOURCE: LiveScience, Laura Geggel