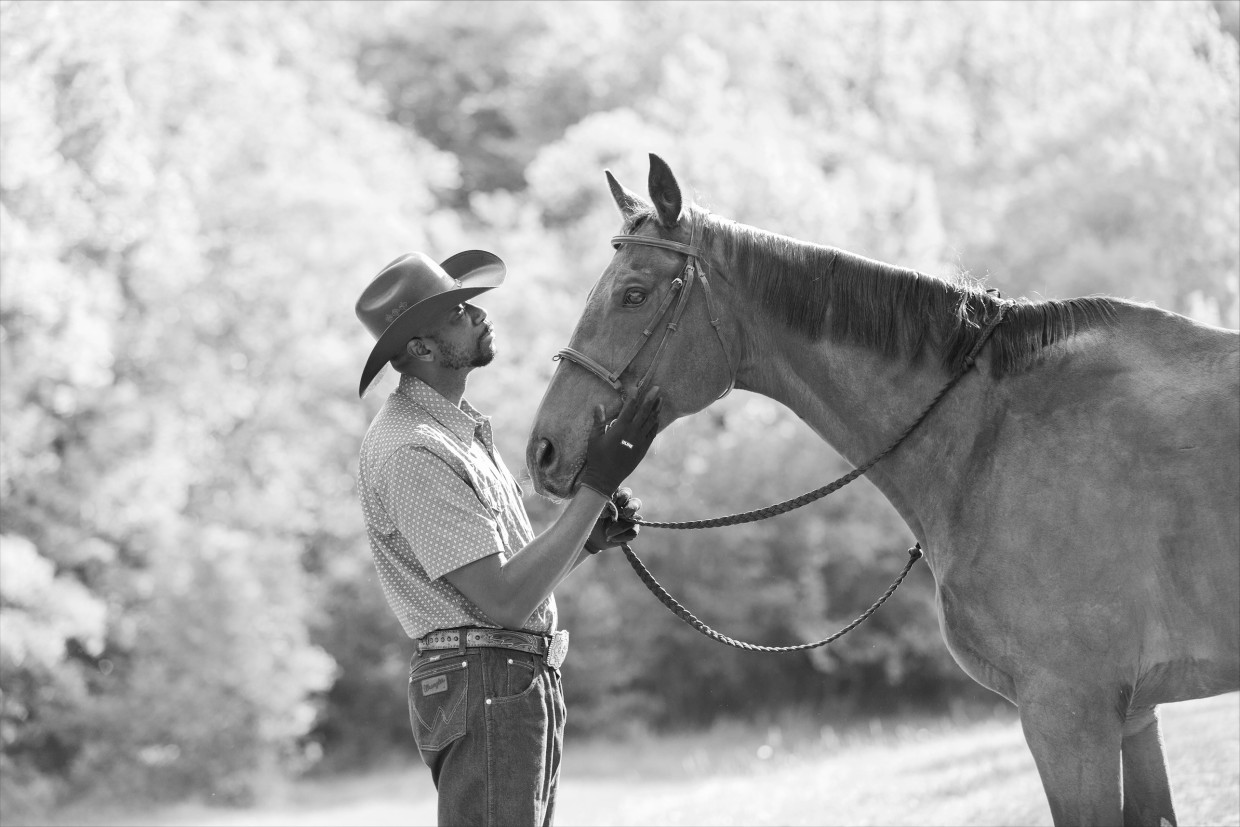 When Monica Wilder's father died in 2020, she found herself facing unresolved feelings that she eventually buried in her work.
During his last days, Wilder remembers pushing her dad to take better care of himself. At the time, she said, she didn't understand the severity of what he was going through and that caused tension between her and her family. When he succumbed to his illness, a condition Wilder preferred not to share, she said, she felt regretful and didn't have the best tools for coping.
As a Black entrepreneur and farmer in Murfreesboro, Tennessee, Wilder is always busy, but after her father's death, she found herself staying busy "on purpose," to cope with how their relationship ended.
One day, while she was scrolling on TikTok, she came across a post promoting equine therapy at Soofa Ranch, which stands for "Stretch Out on Faith Again," in Palmetto, Georgia.
"I said, 'You know what, this is probably what I need to do because I'm trying to keep myself busy from dealing with things. And I know I can't fool a horse,'" Wilder said. She stumbled upon Soofa, which is one of a number of ranches across the country offering equine-assisted therapy, which uses horses and equine activities to promote mental and physical health and emotional growth.  The facility is one of the Black-owned nonprofit organizations stepping in to show people of color how beneficial relationships with horses can be for their mental wellness.
"It just really gives us an opportunity to really expose a lot of people of color to different varieties of therapy," founder Daryl Fletcher said.
For Wilder, whose father got her a horse named Fat Albert when she was a child, she instinctively knew getting on a horse might help her through this period in her life.  Her horse would often try to escape the family's three acres of land in Clarksville, Tennessee, to visit the mares on the neighboring property. Wilder remembers her father trying to control the horse, but her strong connection with Fat Albert made her the only one in the family who could convince the animal to come home.
Click here to read more.
SOURCE: NBC News, Kynala Phillips