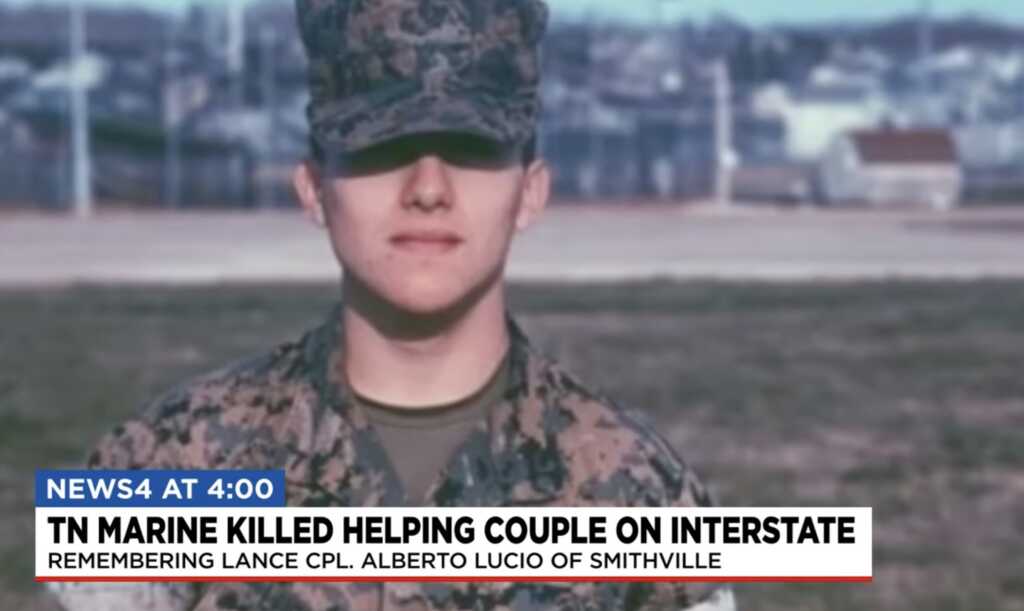 SMITHVILLE, TN (WSMV) – People in Smithville and beyond are remembering a young U.S. Marine who was killed on Monday morning.
Lance Corporal Alberto Lucio was killed Monday morning while helping a couple in an SUV that had stopped in a lane of traffic on Interstate 5 in California.
Lucio went to DeKalb County High School where he was honored with a moment of silence. The school's assistant principal said Lucio's picture will be added to the DeKalb County High School Honor Wall. His name is already listed on the school's Military Alumni Wall.
"He graduated. He immediately enlisted into the Marines," DeKalb County High School Assistant Principal Jenny Norris said. "Alberto was a very kind and humble student. His father is a pastor in our community so you could see that in his life."
Around 3:20 Monday morning, the 20-year-old was hit by a truck while helping people involved in a crash along I-5 in Oceanside, CA. He died at the scene near Camp Pendleton where he worked as a military policeman.
Click here to read more.
Source: WSMV