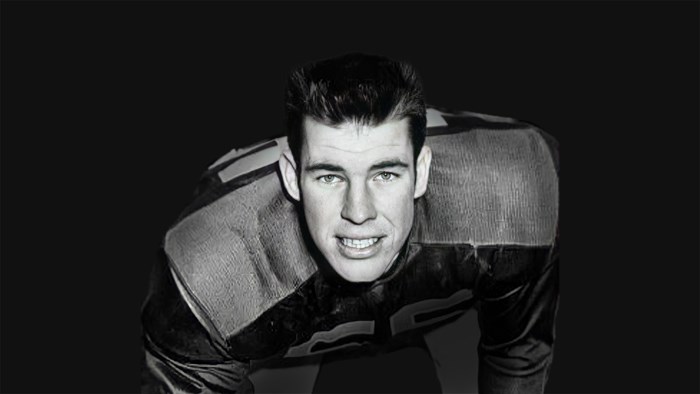 Bill Glass, a football player turned evangelist who pioneered evangelical sports ministry and prison ministry, died on December 5 at age 86.
The six-foot-five, 250-pound defensive end had an impressive resume in professional football, with four Pro Bowl selections, a National Football League championship, and the Cleveland Browns team record for career sacks. But Glass would have pointed to a different set of metrics as far more consequential: In 2019, his evangelistic prison ministry, Bill Glass Behind The Walls, reported that up to that year in their ministry's history, they had "trained 58,550 Christians to share their faith, reaching 6,056,432 incarcerated men, women and youth, with over 1.2 million commitments to Jesus recorded."
Glass could also point to the chapel services held before NFL, Major League Baseball, and National Basketball Association games. Evangelical outreach to professional athletes, and the work of organizations such as Baseball Chapel and Pro Athletes Outreach, exists in no small part because of Glass.
Glass brought fans to their feet as a star defensive end, but it was through his pioneering ministry work that his imprint on evangelicalism is most apparent today. When Glass was born in 1935, sports ministry and prison ministry were not a major focus for evangelicals. Glass helped change that.
"His passion for evangelism, training the church in evangelism, and reaching the incarcerated with the gospel was unprecedented," said Karen Swanson, director of the Correctional Ministries Institute at Wheaton College. "His legacy lives on in the countless lives he touched."
Click here to read more.
Source: Christianity Today