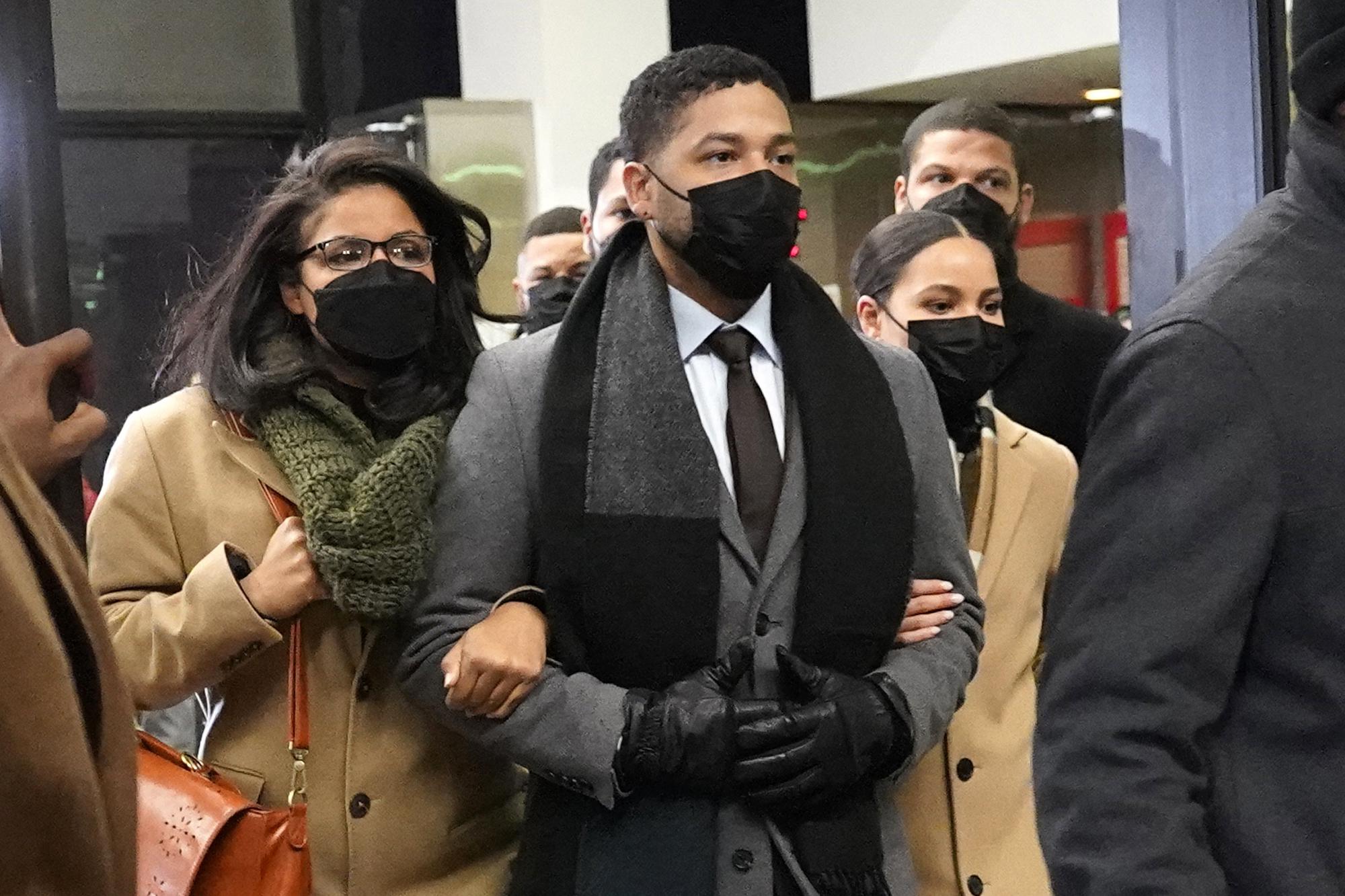 Jussie Smollett has been convicted of faking a racist and homophobic hate crime, and faces up to 20 years in jail for staging the attack and concocting a 'ridiculous story'.
The former Empire TV star stood rigid and showed no emotion as the guilty verdicts on five of the six counts of disorderly conduct were read out in the Chicago courtroom by Judge James Linn.
'For Mr Smollett to get up and lie for hours and hours, that really compounded his misconduct,' said Dan Webb, the special prosecutor. Webb reminded journalists that 26 police officers spent 3,000 hours probing the fake attack against Smollett in a bid to help the disgraced actor find the people who he falsely claimed attacked him.
Smollett – who was not guilty on the last count – had paced nervously, continually straightening his tie and adjusting the jacket of his gray suit before the jurors came in to deliver the devastating blow.
He could face up to 20 years behind bars.
Before the jury foreperson read the verdicts, Judge Linn appealed against court outbursts, adding: 'I understand how emotional this has been for everybody.'
After they were delivered, he said: 'You can tell by the tension in the courtroom that so much was at stake.'
Click here to read more.
Source: Daily Mail