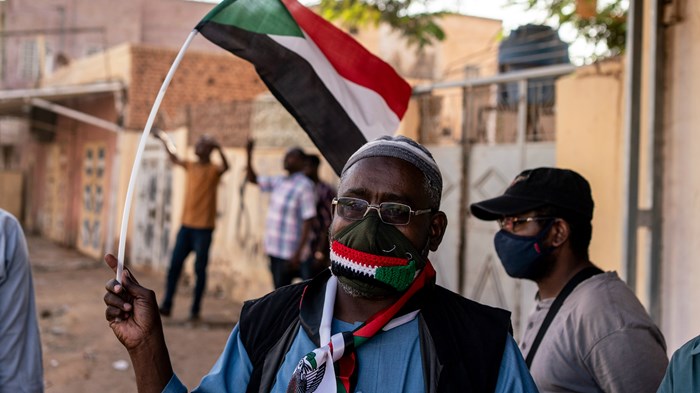 As a young mother in Sudan, Susanna al-Nour struggled like many others with rising prices and shortages of goods. International support pledged after the 2019 revolution was slow to materialize. The government struggled to disburse promised aid. And tribal groups protesting in the east were blocking access to essential imports coming through the Red Sea city of Port Sudan.
And then this October things got worse.
Citing divisions among politicians, Abdel Fattah al-Burhan, the general heading Sudan's mixed military-civilian Sovereign Council, launched a coup against the popularly selected prime minister, Abdalla Hamdok.
Phone and internet connections were cut, Hamdok was detained, and security forces raided neighborhoods to arrest supporters of his government, roughing up others. Thousands poured into the streets, including Nour's husband, an evangelist and pastor's assistant at Faith Baptist Church in the Soba area of the capital, Khartoum.
"With a small child, I couldn't go because of the tear gas," she said. "But it was necessary to demonstrate against the regime."
Sudan's Christians were then solidly in support of Hamdok, sources told CT. Two months later, sources no longer speak in consensus.
Click here to read more.
Source: Christianity Today