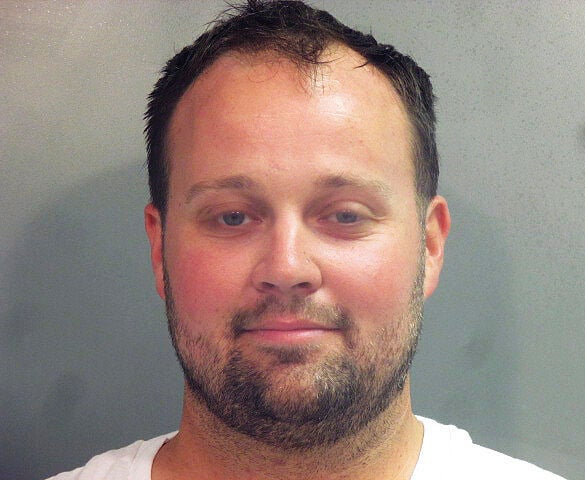 Former 19 Kids and Counting star Josh Duggar has been found guilty of two counts of receiving and possessing child pornography this morning after downloading a collection of 'the worst of the worst' examples of child sexual abuse photos and videos.
The 33-year-old Arkansas native has certainly seen a startling fall from grace since his family rose to fame on TLC, where cameras documented their lives as a large fundamentalist Christian family who followed a religious homeschool curriculum, dressed modestly, and eschewed contact with the opposite sex before marriage.
Josh came to be known to audiences as an obedient son and fervent Christian, who waited until his wedding day to share his first kiss with his wife Anna, 33.
But all the while Josh was hiding vile secrets, including how he molested five minors — including four of his sisters — when he was a teenager.
Even after his history of sexual abuse came to light in 2015 — in addition to his account on the adultery website Ashley Madison — Josh continued to expand his family with Anna, who welcomed their seventh child in October.
Now Josh, who has been convicted of downloading and watching sick recordings of children being sexually abused on his work computer, faces up to 40 years in prison and up to a $500,000 in fines.
Click here to read more.
Source: Daily Mail