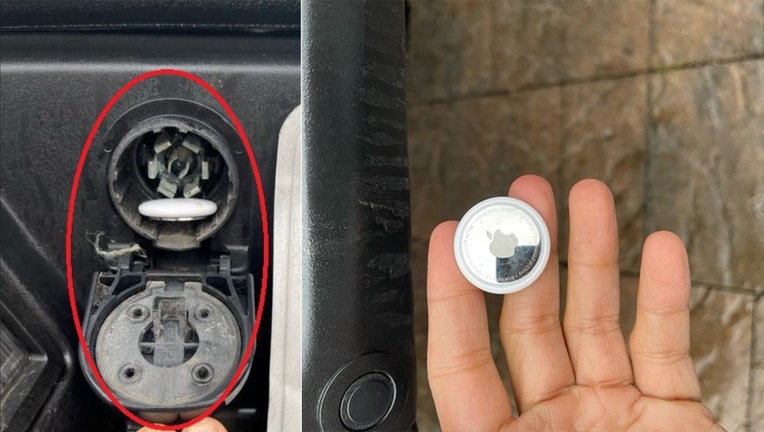 Car thieves are turning to high-tech methods to steal high-end vehicles, according to police in one region of Canada.
Here's what you need to know about this latest car theft method.
What are the thieves doing?
According to police in the York Region, which is located in the Ontario Province, they have identified a new method that is being used by thieves to track and steal high-end vehicles.
"Since September 2021, officers have investigated five incidents where suspects have placed small tracking devices on high-end vehicles, so they can later locate and steal them," read a portion of the statement. "Brand name 'air tags' are placed in out-of-sight areas of the target vehicles when they are parked in public places like malls or parking lots. Thieves then track the targeted vehicles to the victim's residence, where they are stolen from the driveway."
Police in the York Region did not explicitly say the brand name, but in a photo provided by police, an Apple AirTag that prominently features the Apple logo can be seen.
Click here to read more.
SOURCE: FOX 5 New York, Kenneth Wong