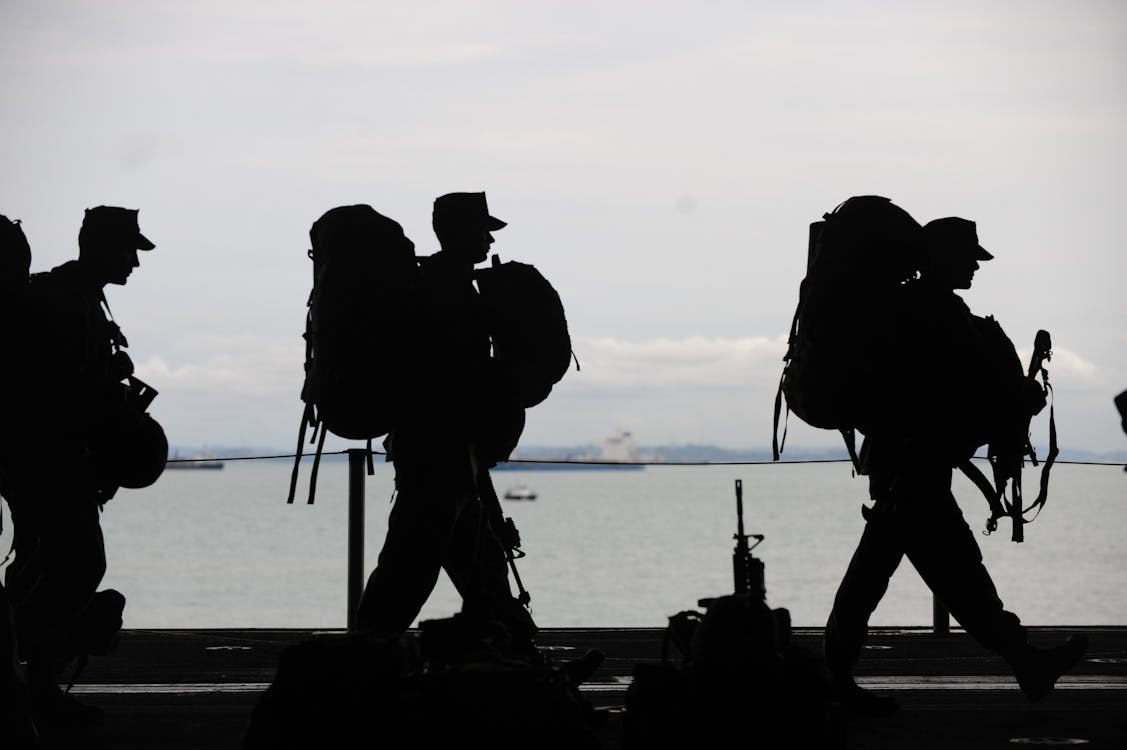 The United States is home to over 23 million veterans — a population that's expected to become increasingly racially and ethnically diverse. 
Between 2021 and 2046
, the share of veterans who are Black, in particular, is set to rise slightly from 13% to 15%. Veterans and active service members from all walks of life have made a significant sacrifice for the country. 
By volunteering to help
 veterans in your local community, you can show your appreciation and give back.
Help veterans access medical care 
Physical and mental health care services play a 
key role in helping veterans
 transition to civilian life. However, around 35% veterans feel VA health care is generally not as good as the healthcare provided to the general population, while 34% feel it's about the same and 21% believe it's generally better. To help improve veteran's access to good health care, consider volunteering with the Disabled American Veterans (DAV), a leading nonprofit that supports veterans and their families. The DAV needs volunteers for a range of tasks, including volunteering at local VA hospitals, driving veterans to and from healthcare appointments at VA hospitals, and helping veteran's file benefit claims (like for Medicare health insurance). DAV volunteers are also needed to help local veterans with everyday errands, grocery shopping, and yard work.
Help vets secure housing 
Securing affordable housing is a priority for veterans after leaving the military. 
Fortunately, VA home loans
 are available to help veterans purchase a home with 0% down payment and great rates. The 
VA loan process
involves just five steps to help veterans move forward swiftly and successfully. Moreover, by volunteering with Building Homes for Heroes, you can help veterans with severe injuries and disabilities gain access to accessible homes provided free of charge. These homes are designed to accommodate various disabilities and help veterans live independent and fulfilling lives. Alternatively, you could help out at the next Stand Down program in your local community. Run by the Department of Veterans Affairs, Stand Down programs are one- to three-day events that aim to provide housing, food, clothing, and health checks to homeless and unemployed veterans. Contact your local VA hospital to find out the details of your community's next Stand Down event.
Help veterans find work 
By volunteering with Hire Heroes USA, a nonprofit dedicated to helping veterans find work, you can help a local veteran with their job hunt. Hire Heroes USA offers a range of services, including mentorship, resume editing, and career counseling. The best part about this type of volunteering? You can make a difference without leaving the comfort of your own home. On your volunteer application, you'll get to select tasks you're able to help out with — such as, offering professional advice or expertise, counseling applicants via the web or over the phone, or conducting practice interviews.
The transition to civilian life can be challenging for veterans. By taking the time to volunteer, you can show your appreciation and support and make a difference in the lives of local veterans.