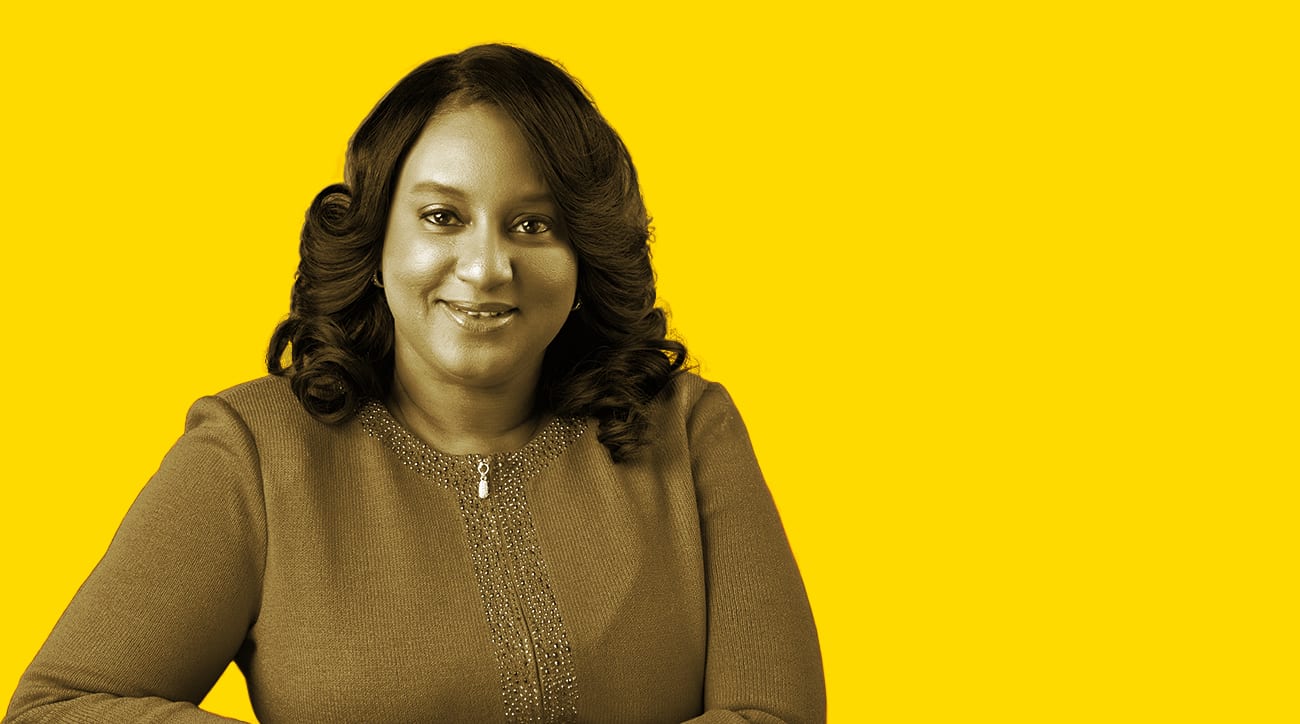 It's incredible when things just fall into place.
As the vice president of charitable affairs for the Lakers, Kiesha Nix is one of the most powerful women in the sport of philanthropy. When she was first promoted from executive director for the Community Lakers Youth Foundation to her current office, NBA legend Magic Johnson called to congratulate her personally. "I was in the middle of a Zoom call planning a community holiday event when his name showed up on my phone. I almost didn't take the call," she says. But she did, and she heard him say, "Hello Miss VP."
"I had to pinch myself," Nix says.
Nix had never actively pursued a career in community relations or fundraising, but the calling seemed to pursue her. She and Johnson had partnered on community events for more than a decade since they first crossed paths when Nix worked for Merrill Lynch and Bank of America. "I started out at the bottom of the totem pole almost 30 years ago as a project manager at Merrill Lynch, and by the time I left, I was negotiating contracts on behalf of Bank of America after the two institutions merged."
She was also managing investments for several CEOs and other high-net-worth clients and was comfortable in her official role as a financial advisor. Still, others were wowed by Nix's unique imprint of leveraging wealth management to maximize social impact. She volunteered thousands of hours with the bank's charitable foundation, raising money, producing events and building relationships. "It was not part of my normal day-to-day job responsibilities, but I did that work for 18 years," she says. "I saw it as a way to bridge the gap between our clients and the kids in South Central, Watts and Compton because that's where I grew up."
Click here to read more.
SOURCE: Sports Illustrated, Madelyne Woods