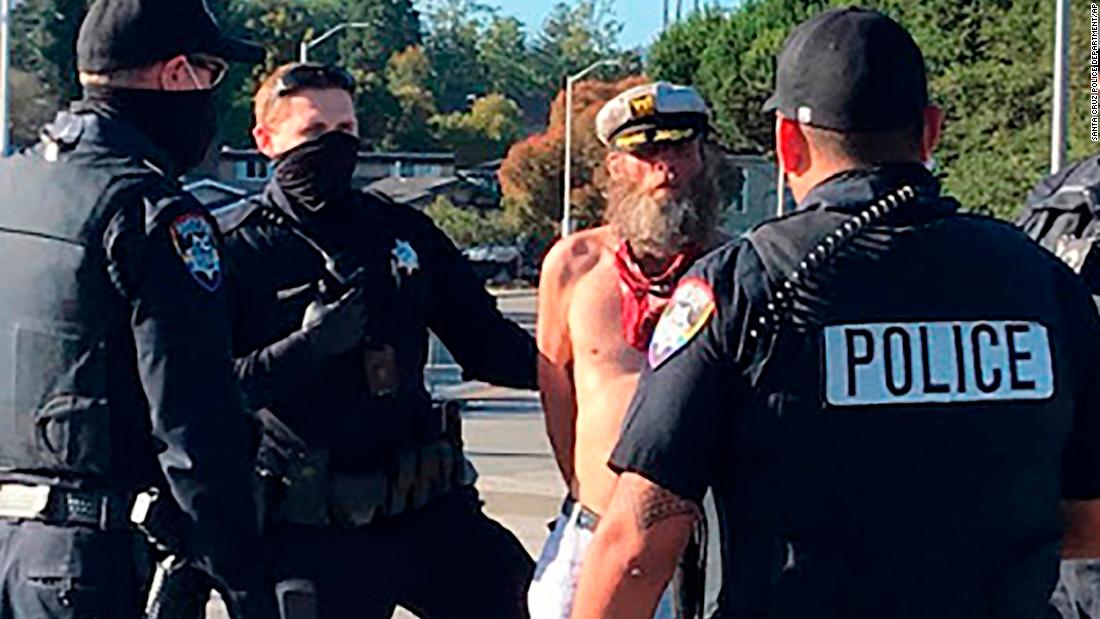 A California man was sentenced to more than six years behind bars for a federal hate crime against a Black man, his fourth racially motivated attack in seven years, the U.S. Department of Justice (DOJ) said Friday.
Ole Hougen, 45, of Santa Cruz, was convicted of the crime in April and sentenced in a California district court. He had been indicted by a federal grand jury in November 2020 and found guilty after a six-day trial.
In addition to his nearly seven-year prison term, Hougen was sentenced to an additional three years' probation.
Evidence presented by the DOJ stated that Hougen confronted a 29-year-old Black man who was crossing the street in Santa Cruz. It is not clear what prompted Hougen to ambush the man.
Hougen then proceeded to brandish a knife and stabbed at the victim between 10 and 20 times, according to eyewitness reports corroborated by the DOJ. The stabbings targeted the man's head, chest and stomach, and Hougen was also heard spouting racial slurs during the attack, authorities said.
Click here to read more.
SOURCE: Newsweek, Justin Klawans