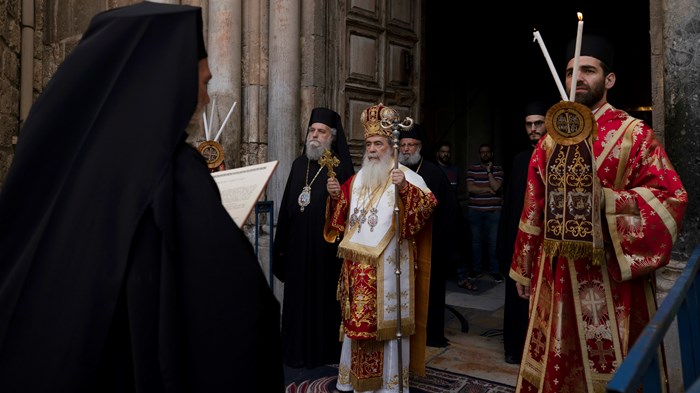 AMMAN, Jordan — The Orthodox patriarch of Jerusalem, Theophilos III, whose authority extends over some 130,000 Middle Eastern Christians, has posted a memo on the patriarchate website that appears to overturn a 45-year-old agreement with Western Christian churches to unify the celebration of Christian holidays.
Since 1975, Western and Eastern Christians in Jordan, the Palestinian territories (with the exception of Jerusalem and Bethlehem), and Israel have publicly celebrated Christmas according to the Gregorian calendar, on December 25, and Easter according to the older Julian calendar, which the Eastern Orthodox Church still abides by to determine feast days.
On the Julian calendar, Christmas falls on January 7, while Easter is typically a week later than in the West.
In Muslim-majority Jordan, the 25th of December is a national holiday, while Easter is not. Muslims believe in the virgin birth of Jesus. Christmas is also celebrated publicly in Palestinian cities in Israel such as Nazareth.
The patriarch's memo, which appeared on Saturday (November 27), calls for abstaining from any Christian carols on December 25, which in the Eastern church is the feast of St. Spyridon. The memo says the liturgy for the day should observe the service of "Saints Spyridon, Bishop of Trimythus the wonderworker," and "not the service of Christmas day of 25th December."
Click here to read more.
Source: Christianity Today