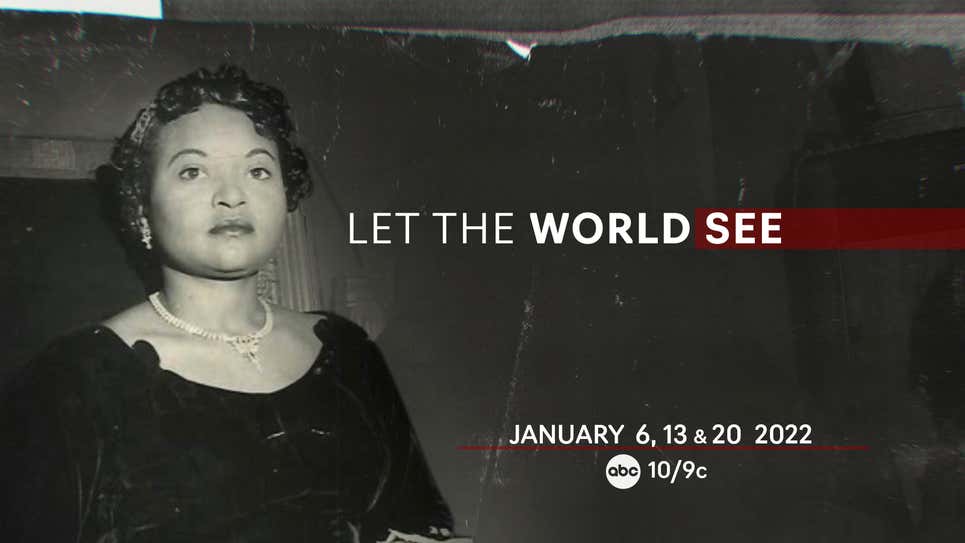 ABC will add historical context to its upcoming limited series Women of the Movement with the companion docuseries Let the World See.
Premiering Thursday, Jan. 6 at 10:01 pm, "Let the World See is a fresh and deep examination of Mamie Till-Mobley's fight to bring her son's body home to Chicago and her pivotal yet heartbreaking decision to have an open-casket funeral for the public to see, which ultimately served as a turning point for the civil rights movement."
Let the World See is executive produced by Shawn Carter, Will Smith and Aaron Kaplan, with an original soundtrack from GRAMMY nominated producer Salaam Remi.
The three-part series airs after each episode of Women of the Movement. It features interviews with "Emmett Till's cousins Rev. Wheeler Parker, who was a witness to the abduction, Ms. Ollie Gordon and Amos Smith, and Ms. Thelma Wright, Ms. Mamie Till-Mobley's cousin."
Click here to read more.
SOURCE: The Root, Stephanie Holland