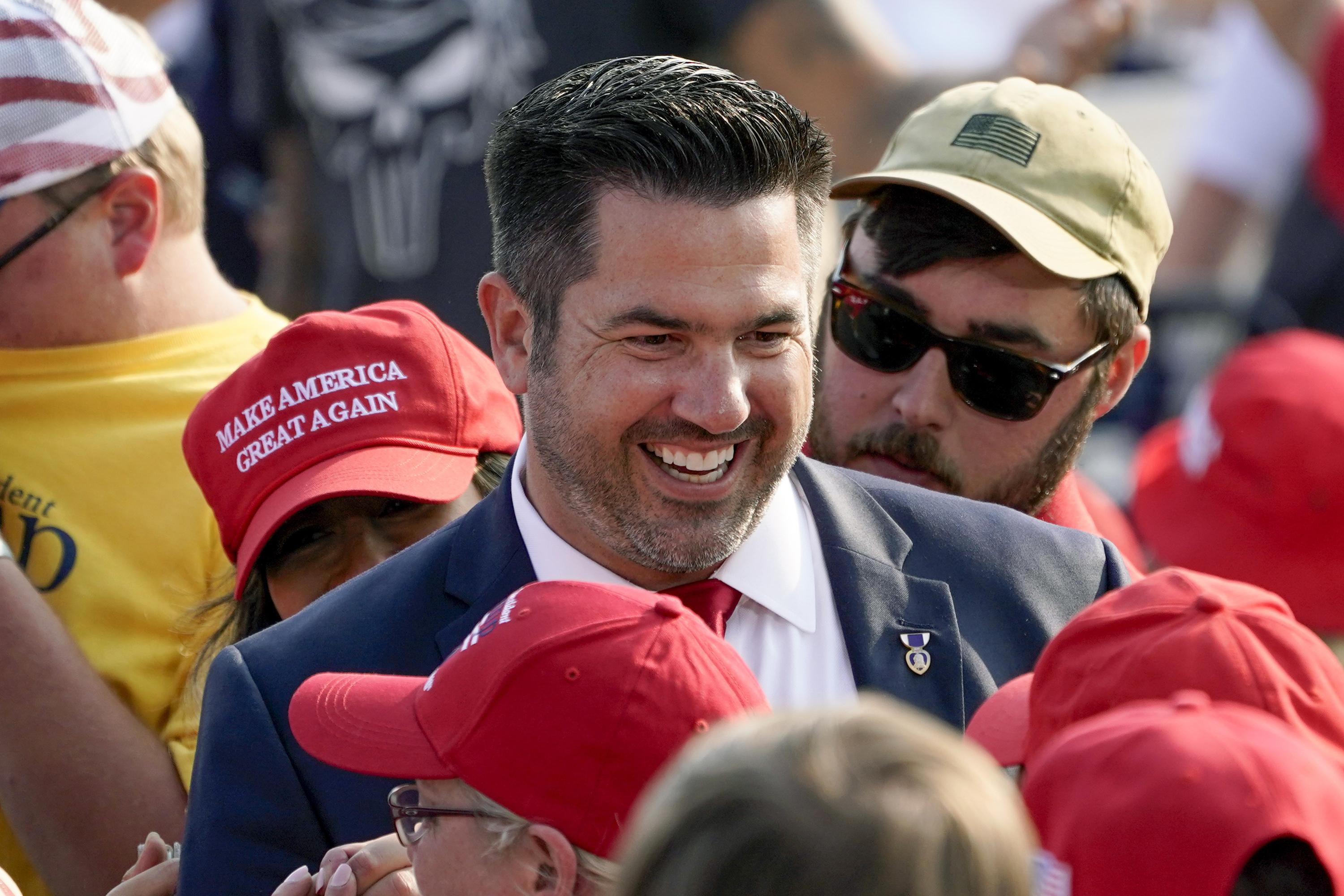 Sean Parnell was endorsed by former president Donad Trump for U.S. Senate in Pennsylvania. Parnell was led to suspend his campaign after losing a court battle for custody of his three children. His estranged wife cited abuse by Parnell and the judge leaned in her favor.
The decision by a judge in Butler County came two weeks after Parnell took the stand to deny allegations by his estranged wife that he had hurt her and the children.
The judge, James Arner, wrote in an order Monday that Parnell's estranged wife, Laurie Snell, will have sole legal custody of the school-age children, as well as primary physical custody. Parnell will have physical custody on three weekends per month, Arner wrote.
Snell was "the more credible witness," Arner summed up in his 16-page opinion, saying she could remember and describe details in a convincing manner.
In a statement, Parnell said he was devastated by the judge's decision, and planned to ask the judge to reconsider, but that he cannot continue his campaign.
Parnell's withdrawal represents a major blow to Trump, who had enthusiastically endorsed Parnell in September with the encouragement of his eldest son.
Parnell's candidacy was a constant presence in the custody case, with the judge noting in his opinion that Parnell argued that Snell "is motivated to embarrass him in public and damage his political career," while Snell argued that Parnell "is motivated to preserve a public image and his political career."
Parnell's testimony, rather, the judge found "less credible," saying Parnell was "somewhat evasive" and simply denied Snell's allegations.
In addition to Parnell, Trump has endorsed several other candidates who have faced allegations of assaulting women, including former White House staffer Max Miller. Miller has denied the charges.
– BCNN1