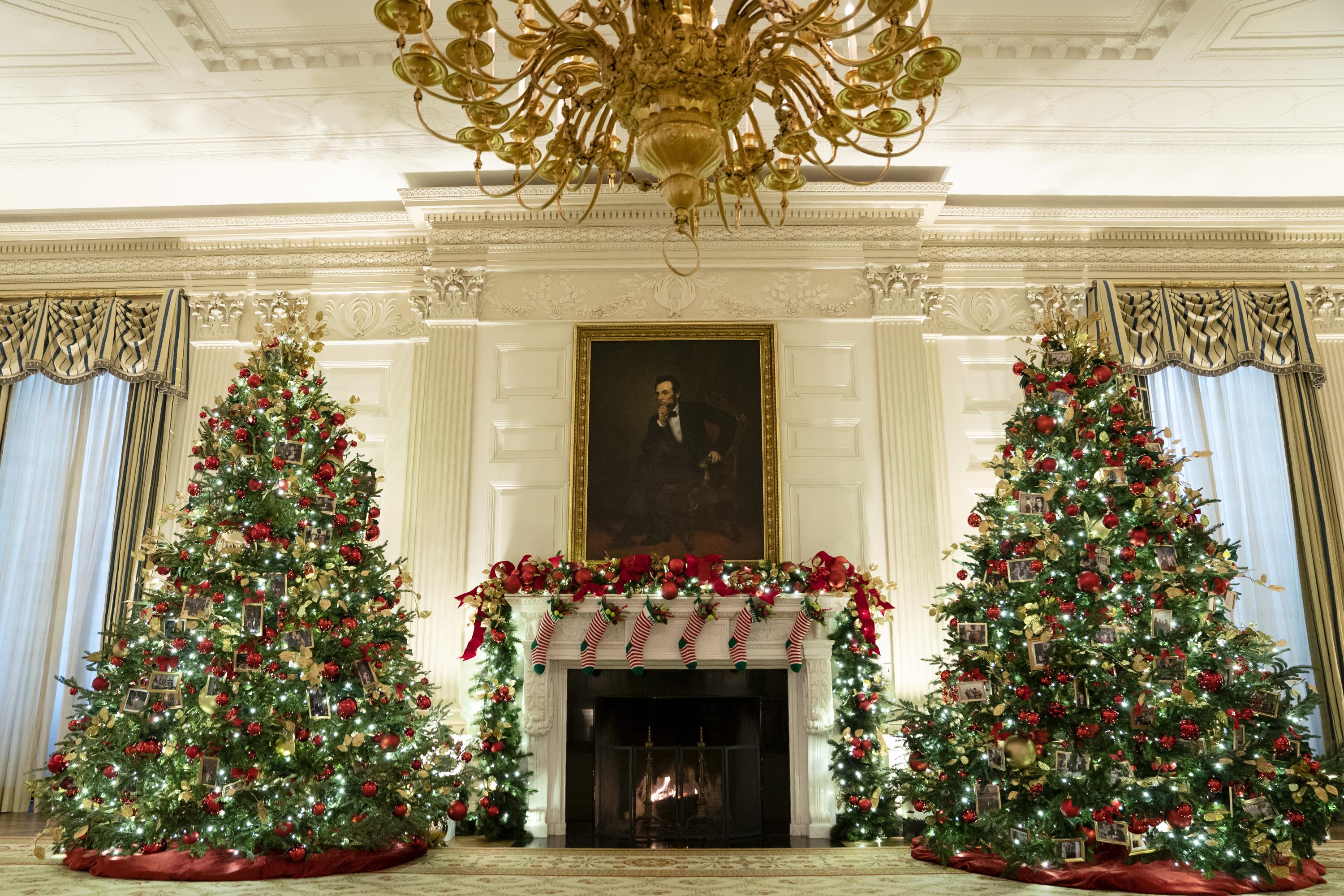 "Look how beautiful this is," the first lady said of the 18 1/2-foot (5.6 meter) Fraser fir that was delivered by wagon to her Pennsylvania Avenue doorstep by Clydesdale horses named Ben and Winston.
She opened the holiday season at the White House on Monday by breaking off a sprig from the official Blue Room tree and giving it — and a big smooch — to her toddler grandson.
The first lady later joined President Joe Biden for a visit to the Army's Fort Bragg in North Carolina to celebrate "friendsgiving" with service members and military families.
The two events set off a White House holiday season that is expected to be much more festive this year, as public health officials encourage those vaccinated against COVID-19 to get together in person, instead of begging Americans to stay home, as they've done for holidays past.
The Fraser fir will be decorated in the coming days and displayed in the Blue Room, a tradition that dates back to President Dwight D. Eisenhower, after a chandelier is removed so it can be tethered to the ceiling for safety.
– BCNN1