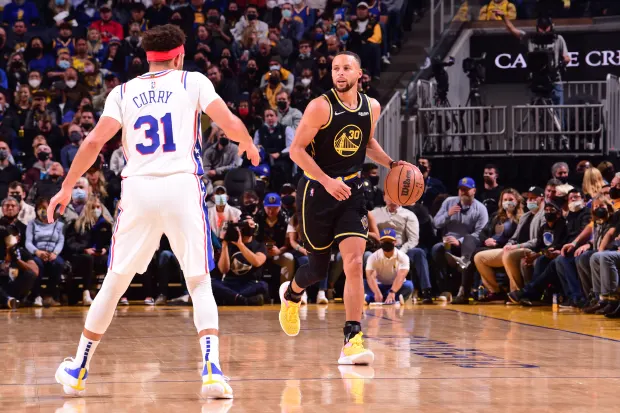 Steph Curry and Seth Curry had a brotherly showdown during the 76ers' trip to the Chase Center to take on the Golden State Warriors. In the end, Steph and the Warriors came out victorious, extending their record to 16-2, the best in the NBA. Both the Curry brothers played very well during the game.
Steph Curry scored 25 points during the game, whereas Seth was just one behind with 24. Steph pulled ahead in the final minutes of the game, thus securing the personal victory in the battle of the brothers (3:44 mark). But Steph didn't even realize that Seth was outscoring him until after the game.
Steph Curry spoke after the game about playing against Seth. Apparently, Seth reminded Steph of the fact that he was in the lead until Steph made the final shot to pull ahead. He then acknowledged the importance of the shot that allowed him to pull ahead but mentioned he didn't understand it at the time.
"I didn't (know he was outscoring me). He reminded me right after the game. I didn't know the stakes were so high on that shot. The game was over, and I was wide open."
Click here to read more.
SOURCE: Fadeaway World, Aaditya Krishnamurthy