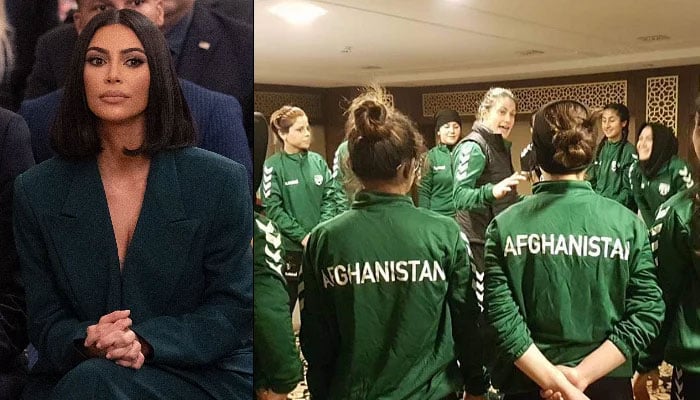 A New York rabbi, a U.K. soccer club, and Kim Kardashian West have teamed up to help fly members of Afhanistan's Women's Youth Soccer team from Pakistan to Britain. The reality star chartered the plane that carried about 130 people–30 teen players and their families. The plane landed at Stansted Airport near London. They will begin their new lives in Britain after spending 10 days in quarantine.
English Premier League club Leeds United has offered to support the players.
Women playing sports is still seen as a political act of defiance against the Taliban, and hundreds of female athletes have left Afghanistan since the group returned to power and began curbing women's education and freedoms.
"Many of those families left their houses when the Taliban took over. Their houses were burnt down," Khalida Popal, a former captain of Afghanistan's national women's team told the Associated Press. "Some of their family members were killed or taken by Taliban. So the danger and the stress was very high, and that's why it was very important to move fast to get them outside Afghanistan."
Australia evacuated the members of Afghanistan's national women's soccer team, and the youth girls' team was resettled in Portugal.