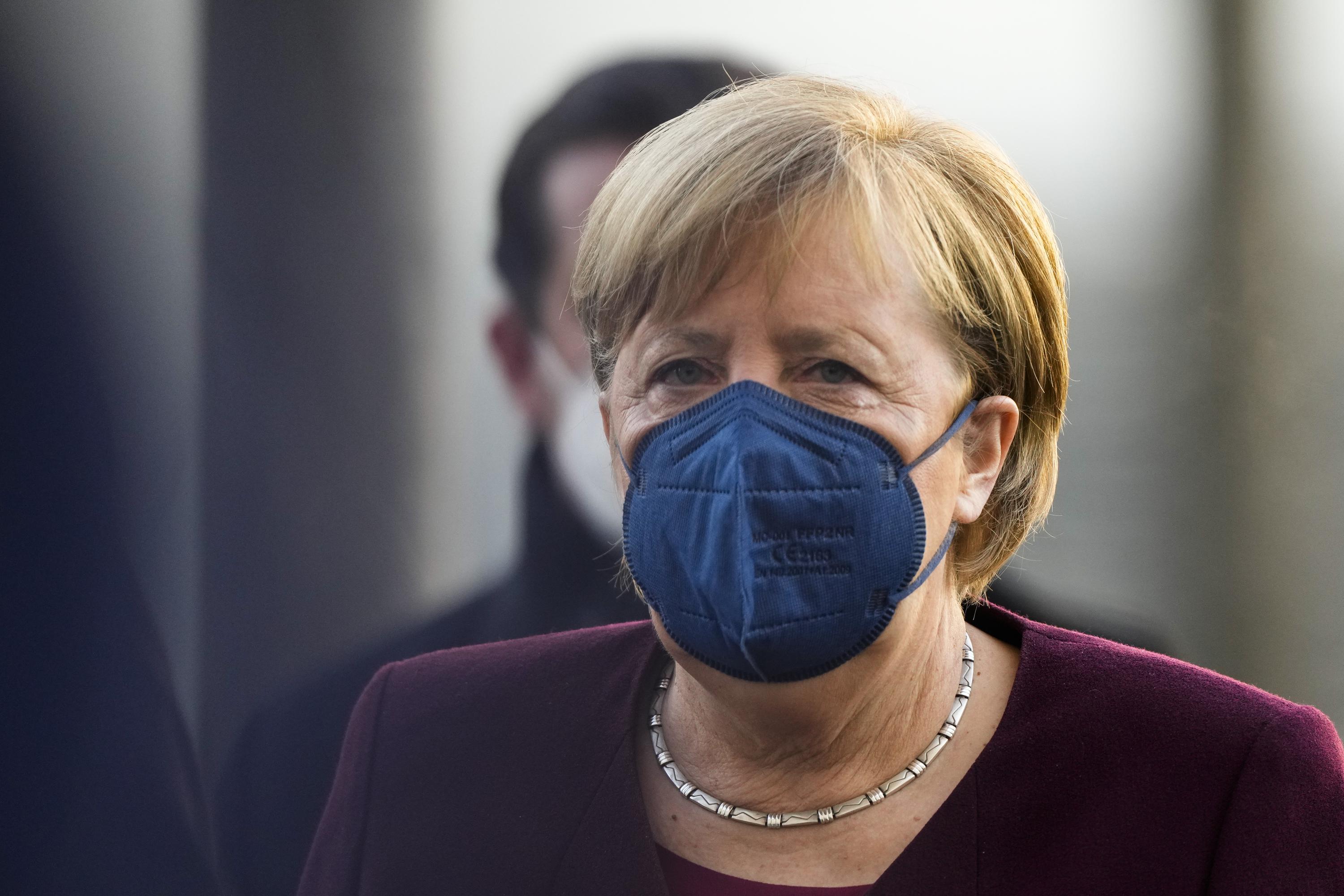 (Bloomberg) — Chancellor Angela Merkel is holding talks with Germany's regional leaders Thursday to agree on tougher restrictions to tackle record gains in Covid-19 infections.
The outgoing German leader made another urgent call for action Wednesday as a fourth virus wave engulfs the country with "full force," and said the latest video call with the 16 state premiers is overdue. The country logged more than 65,000 infections in a single day for the first time Thursday, with hospitals facing stretched intensive-care units sounding the alarm.
A draft agreement for the talks seen by Bloomberg calls for expanded access to vaccines, with mobile teams, vaccine centers and more offerings in doctors' offices. It also includes letting employees work from home where possible and restrictions on access to public transport for people who aren't vaccinated.
"Vaccination is and remains, especially now, the path out of this pandemic," according to the draft. It leaves open the hospitalization rate above which states could impose curbs on sporting and recreational events as well as restaurant visits.
The video call — reviving a forum used througout the pandemic — begins at 1 p.m. local time and a news conference is planned for around 6 p.m.
Click here to read more.
Source: Bloomberg