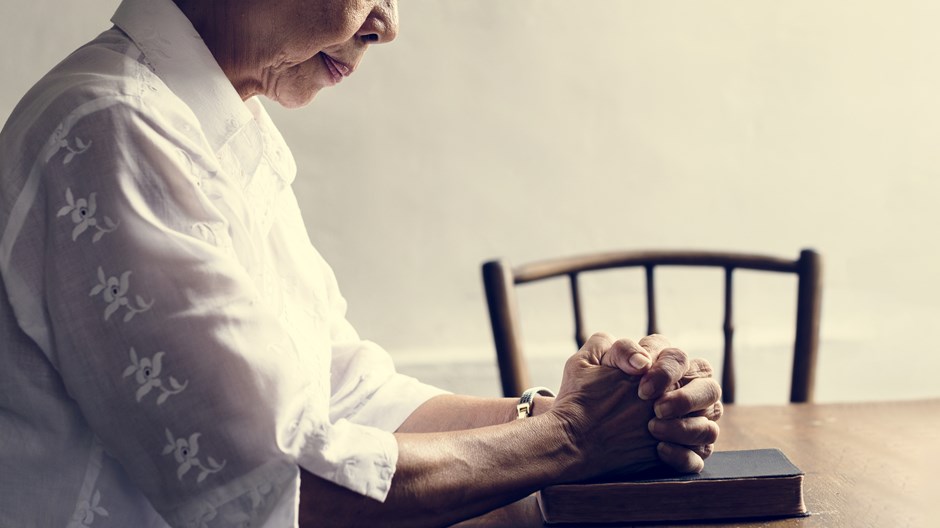 Each week is full of crises—in the world, in the church, and often in our own families. It's natural to wonder: How should I have been praying about that? As Christians, we dream of having a prayer life that is fervent, fruitful, and on top of things. But so often, we end up dwelling on the prayers we neglected to pray and wondering if God is disappointed with our lack of spiritual fervor.
For the anxious or hesitant prayer, the pointed two-word title of J. D. Greear's latest book—Just Ask—offers both a reassurance and an exhortation. The word just conveys the childlike simplicity of prayer. Don't worry about getting your phraseology just right, says Greear, the North Carolina pastor and former Southern Baptist Convention president. Just pray already.
The book's subtitle describes postures that, in Greear's opinion, ought to typify our approach to prayer: confident, bold, patient, relentless, shameless, dependent, grateful, powerful, and expectant. But despite the can-do tenor of these words, Just Ask is no lightweight, name-it-and-claim-it pep talk, and Greear takes pains to give reasons why God might decline to answer a prayer.
The book contains seven manageable chapters, arranged into two sections. Greear begins by candidly addressing questions like "Honestly, does prayer do any good?" and "But seriously, why isn't God answering me?" Then he gets even more practical, mapping out various how-tos and the how-not-tos. And he helpfully closes the book with ten straightforward suggestions.
Readers may flinch, at first, when Greear jabs them with the claim that "instinctively we all pray the wrong way." But he softens the sting by making sure to include himself among the accused. Drawing on insights from authorities like Augustine, G. K. Chesterton, Charles Hodge, Tim Keller, J. I. Packer, John Piper, and the biblical writers, Greear walks us through the fundamentals of prayer and motivates us to get going.
Click here to read more.
Source: Christianity Today