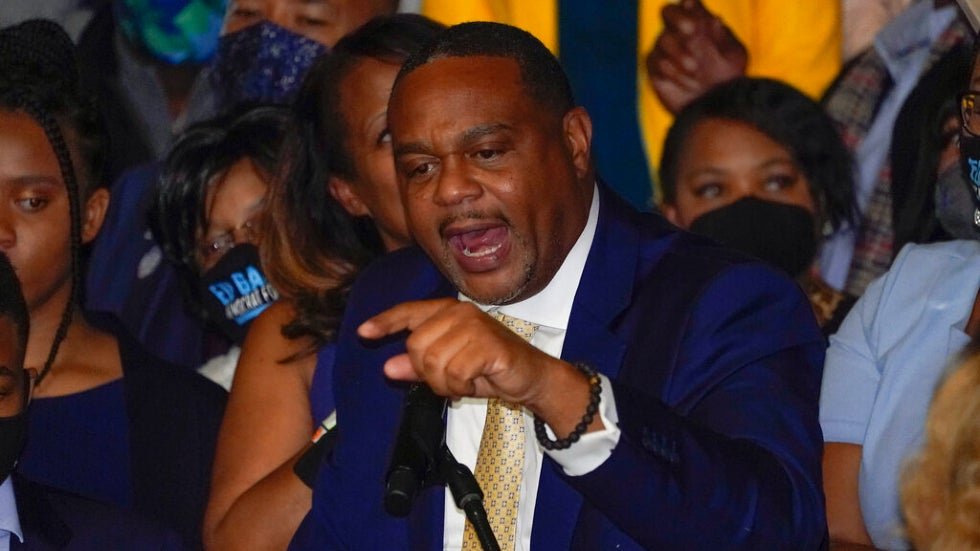 Cities across the United States elected their first Black mayors in elections on Tuesday.
Black candidates in Pittsburgh, Kansas City and St. Petersburg, Fla., rose to victory on Tuesday while making history as the cities' first Black mayors.
Pittsburgh elected state Rep. Ed Gainey (D) by a large margin, defeating Republican Tony Moreno. Gainey also beat fellow Democrat Mayor Bill Peduto in the May primary.
Gainey said he decided to run for office after the 2020 death of George Floyd, a Black man who was killed by a police officer, sparking racial justice protests around the country.
"I was thinking this is the greatest time to build a bridge between yesterday and today, the greatest time to talk about why we need to be diverse, why we need to keep our real estate affordable and why we need to be safe," Gainey had told the Pittsburgh Tribune-Review.
Kansas City elected former deputy police chief Tyrone Garner, defeating the one-term incumbent Mayor David Alvey (R), local station KCUR reported.
In the final unofficial result, Garner had 51 percent of the vote and his opponent had 49 percent.
Click here to read more.
SOURCE: The Hill, Lexi Lonas