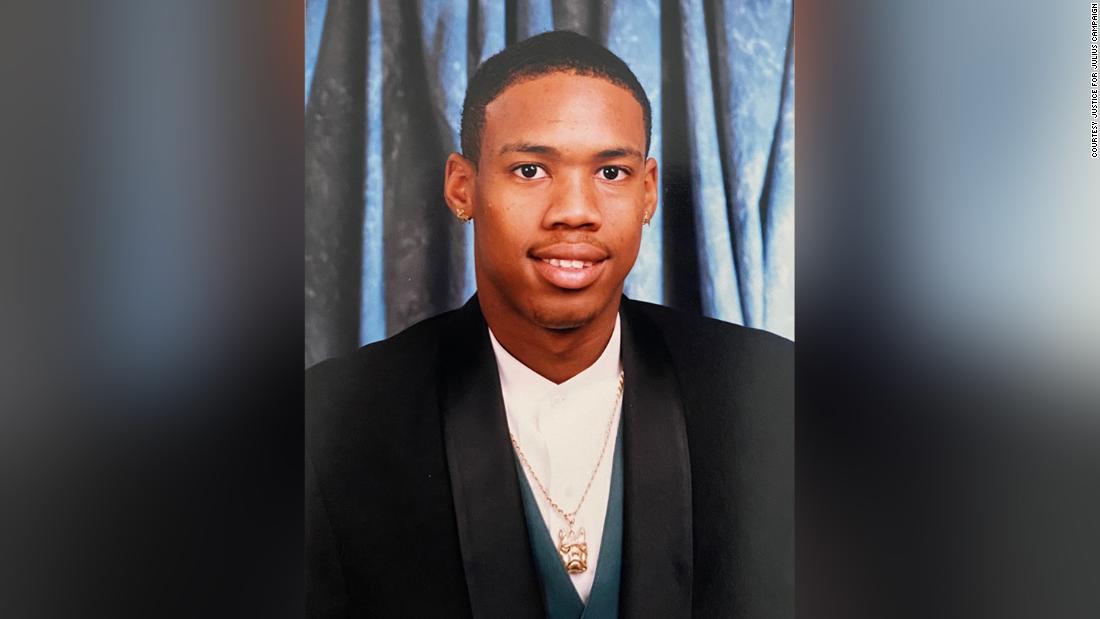 The Oklahoma Pardon and Parole Board recommended granting clemency to Julius Jones, a man sentenced to death for a murder he says he did not commit.
Jones pleaded his case to the board less than three weeks before he's set to be executed. The board voted 3-1 on Monday to recommend commuting Jones' sentence to life in prison with the possibility of parole, according to the release from the inmate's attorneys.
"My son Julius has been on death row for over twenty years for a murder he did not commit, and every day of that has been a waking nightmare for my family," said Madeline Davis-Jones, in a statement through their attorney.
"I am grateful to the Pardon and Parole Board for again showing they are willing to listen to facts and reason, show compassion, and do what is in their power to right this terrible wrong. Now, I am asking Gov. Stitt to do the same by accepting their recommendation."
Gov. Kevin Stitt gets the final say on Jones' fate. His office said he is aware of the board's action and there will be no further comment until his decision.
Jones, who is Black, is scheduled to be executed November 18 for the 1999 murder of Paul Howell, whose sister and two young daughters were present when he was shot in the driveway of his parents' home. But Jones, his attorneys and advocates — among them high-profile celebrities like Kim Kardashian West — insist he is innocent.
For nearly two decades, Jones has been on death row for a crime he did not commit, his clemency petition says, because of "fundamental breakdowns in the system tasked with deciding" his guilt, including ineffective and inexperienced defense attorneys, racial bias among his jury and alleged prosecutorial misconduct.
Click here to read more.
SOURCE: CNN, Dakin Andone, Amir Vera, Amy Simonson and Claudia Dominguez