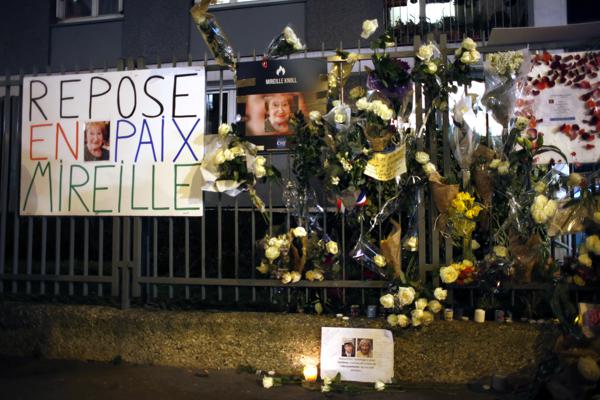 Antisemitism is showing its ugly head again in France.
Two men went on trial in Paris on Tuesday accused of killing an 85-year-old French Holocaust survivor, Mireille Knoll who was stabbed to death in her Paris apartment in what prosecutors call an antisemitic attack.
Knoll was found dead with multiple stab wounds in March 2018 in her apartment, which was then set ablaze. Tribute marches were held around France to honor her and denounce racism. President Emmanuel Macron attended her funeral and said the attackers "profaned our sacred values and our history."
The two chief suspects accuse each other of the killing. One of the suspects was a neighbor who grew up in the same Paris public housing project where Knoll had lived most of her life. Knoll had frequently hosted him, according to her son.
The trial runs through November 19th.