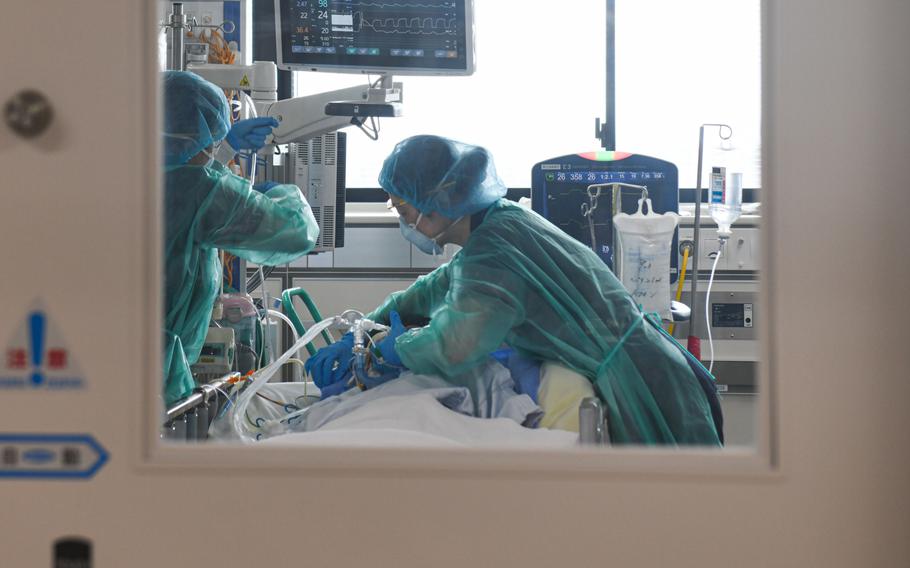 The coronavirus is on the cusp of having killed at least 5 million people since it first emerged in Wuhan, China, in late 2019, according to data compiled by Johns Hopkins University.
Nearly a quarter billion cases of the coronavirus have been reported. Despite the rollout of vaccines, global health experts warn that the pandemic is set to continue.
"With almost 50,000 deaths a week, the pandemic is far from over — and that's just the reported deaths," World Health Organization Director General Tedros Adhanom Ghebreyesus said at the World Health Summit in Berlin on Oct. 24.
Vaccines have blunted the worst impact of the pandemic in many countries, though their distribution has been marked by inequities that has meant they have not stopped the virus's spread.
China leads the world in the number of vaccine doses administered, though some other nations have vaccinated a greater share of their population. A number of vaccines were developed and rolled out at record speed, and studies show most have impressive efficacy.
Click here to read more.
Source: THE WASHINGTON POST