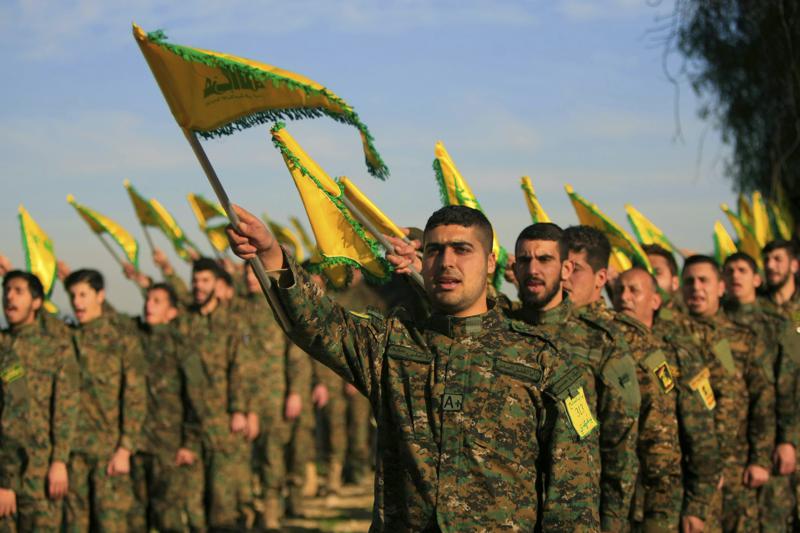 "This is more about flexing Hezbollah's muscles to demonstrate its power against other opposing political parties that want to undermine it," said Dina Arakji, a researcher at Control Risks, a Dubai-based global risk consultancy group of 's brag of the number of his fighters.
Hassan Nasrallah, Hezbollah's leader boasts that he commands 100,000 fighters. This took many Lebanese by surprise. Experts say the figure, which exceeds the size of Lebanon's army by about 15,000 troops, is an exaggeration. Most estimates for the number of fighters, however, range between 25,000 and 50,000, including 10,000 elite troops known as the Radwan Force and a separate reserve force.
The Iran-backed Hezbollah accused the Christian Lebanese Forces party of starting the fighting in which seven Shiites were killed. Lebanese Forces leader Samir Geagea denied his group was the aggressor, but said residents of Christian areas could not be blamed for defending themselves against armed Hezbollah militiamen marching through their neighborhoods.
Nasrallah accused Geagea of seeking to reignite a civil war and said he was forced to announce the number of Hezbollah fighters "not to threaten a civil war, but to prevent one."
Nasrallah said in his speech that those troops were armed and trained for warfare against Israel, not for an internal armed conflict. Arakji, the analyst, said it was significant that he chose a speech about the Lebanese Forces and last week's Beirut violence to reveal the figure.
Some observers say Nasrallah's implicit threats reveal a degree of vulnerability of Hezbollah, even though it is the most dominant political and military force in Lebanon.
Sarit Zehavi, a former Israeli military intelligence officer who runs the Alma research institute in northern Israel, said Nasrallah greatly exaggerated his group's military capabilities with the aim of intimidating his domestic rivals.
– Ella Breedlove