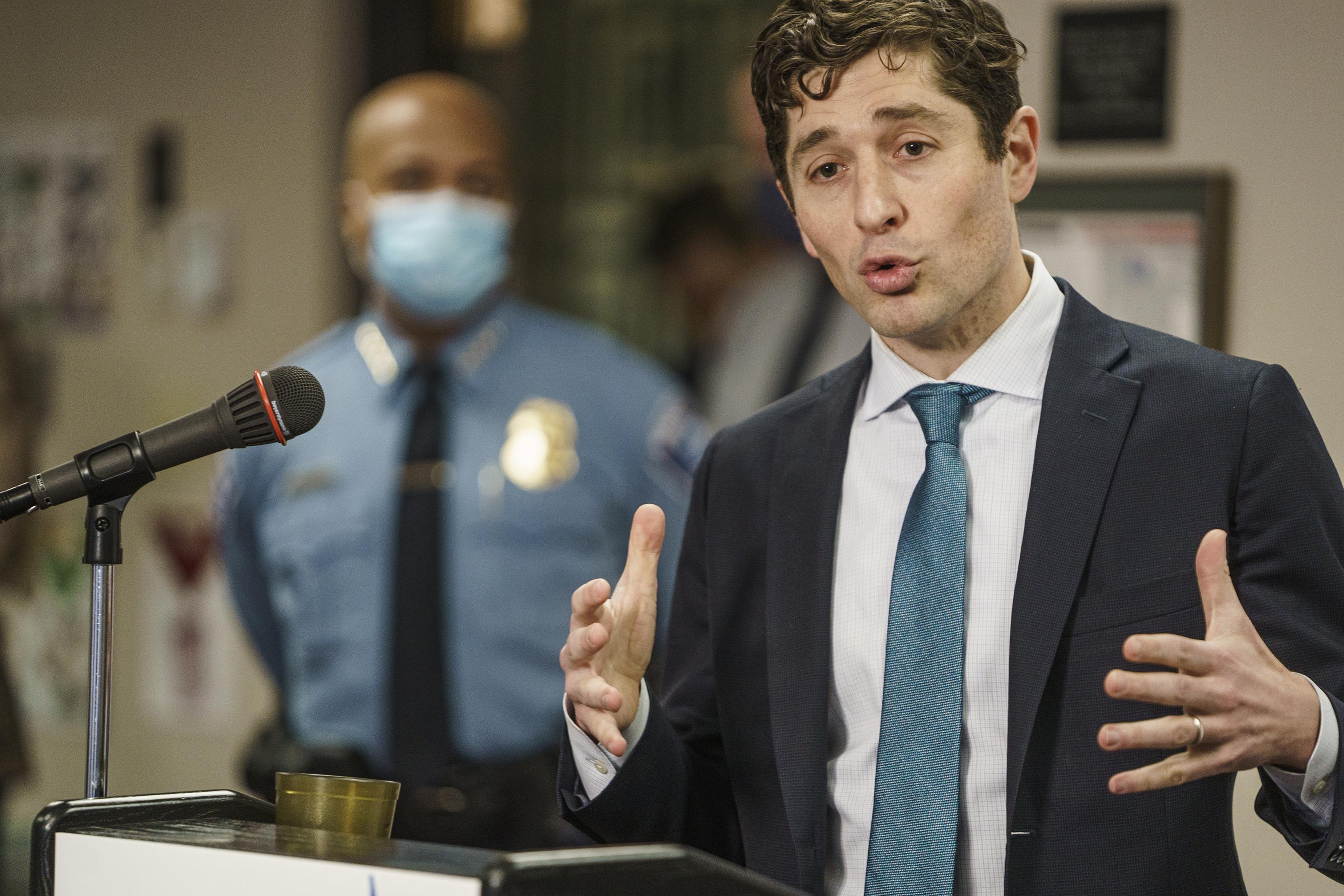 Minneapolis Mayor Jacob Frey was the face that kept things going during some of the city's darkest days. The death of George Floyd. The burning of a police precinct. To gain voter confidence in Tuesday's elections, he has to find a middle ground and answers to questions in a city that is sharply divided by questions on racism, policing, and crime. Frey strongly supports keeping the police department.
Frey's fate may well be tied to a ballot question that asks voters whether they want to replace the police department with a new Department of Public Safety. The ballot question would drop a requirement that the city have a police department and a minimum number of officers. Opponents have said that could mean too few officers; supporters have dismissed that as fear-mongering.
The mayor opposes the ballot question. He notes it doesn't include a clear plan for whatever would replace it, and that it would shift sole oversight of police from the mayor's office to a system that gives the 13-member City Council more input.
Frey said Minnesota law requires changes to do more to hold bad cops accountable. He said the department has terminated or disciplined more officers in 2020 and 2021 than the previous four years combined: final disciplinary decisions in 73 cases last year and this year, compared to 63 between 2015 and 2019. But Frey said it's hard to make those decisions stick.
Frey said he wants to continue working on public safety and police accountability in a second term, and on a "strong and inclusive recovery" from both the pandemic and last year's destruction. He'd also like to revisit affordable housing, an issue where he had some early successes.
Steve Cramer, president and CEO of the Minneapolis Downtown Council and a former City Council member, said Frey has staked out a strong position of wanting to work with Arradondo to reform the police department as it is.
"I think that stance is popular with a big chunk of voters in the city, including many in the African American community, but there's also a cohort of young people who don't see it that way," Cramer said.
– BCNN1