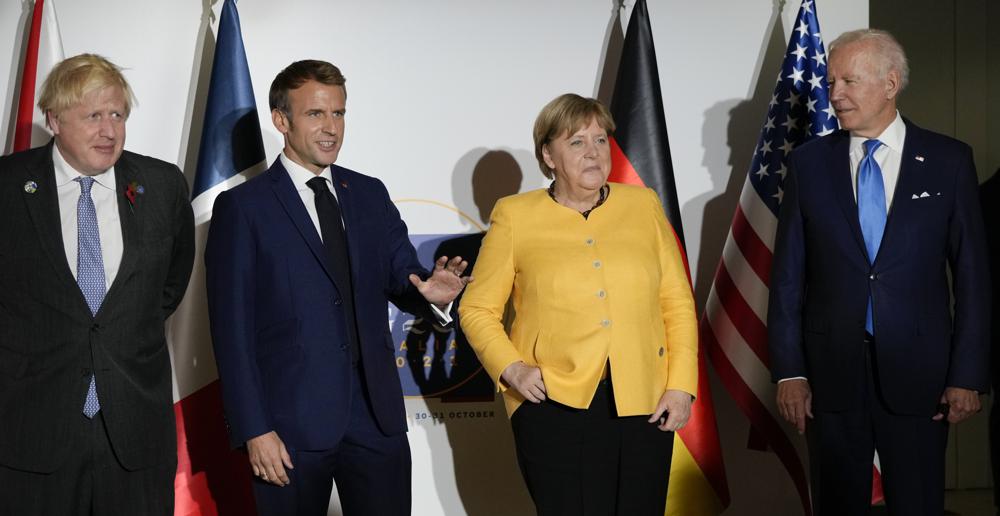 President Biden met with the leaders of Germany, France, and Great Britain Saturday for a strategy session on potential nuclear negotiations with Iran amid threatening signals from Tehran.
"They're scheduled to resume," Biden said cryptically when asked during the G20 meetings in Rome when he hoped the on-hold talks with the Islamic Republic would restart.
Biden huddled with Germany's Angela Merkel — who reportedly called for the meeting — France's Emmanuel Macron, and Britain's Boris Johnson, a group known as the E3, to consider options as Tehran continues enriching uranium that could be used to make nuclear weapons.
Reporters were hustled away from the four leaders as they posed for photographers in a corner of the La Nuova convention center.
In a statement issued after their meeting, the four said that they "shared our grave and growing concern" that Iran "has accelerated the pace of provocative nuclear steps, such as the production of highly enriched uranium and enriched uranium metal" — materials that have no civilian uses.
Click here to read more.
SOURCE: New York Post, Mary Kay Linge