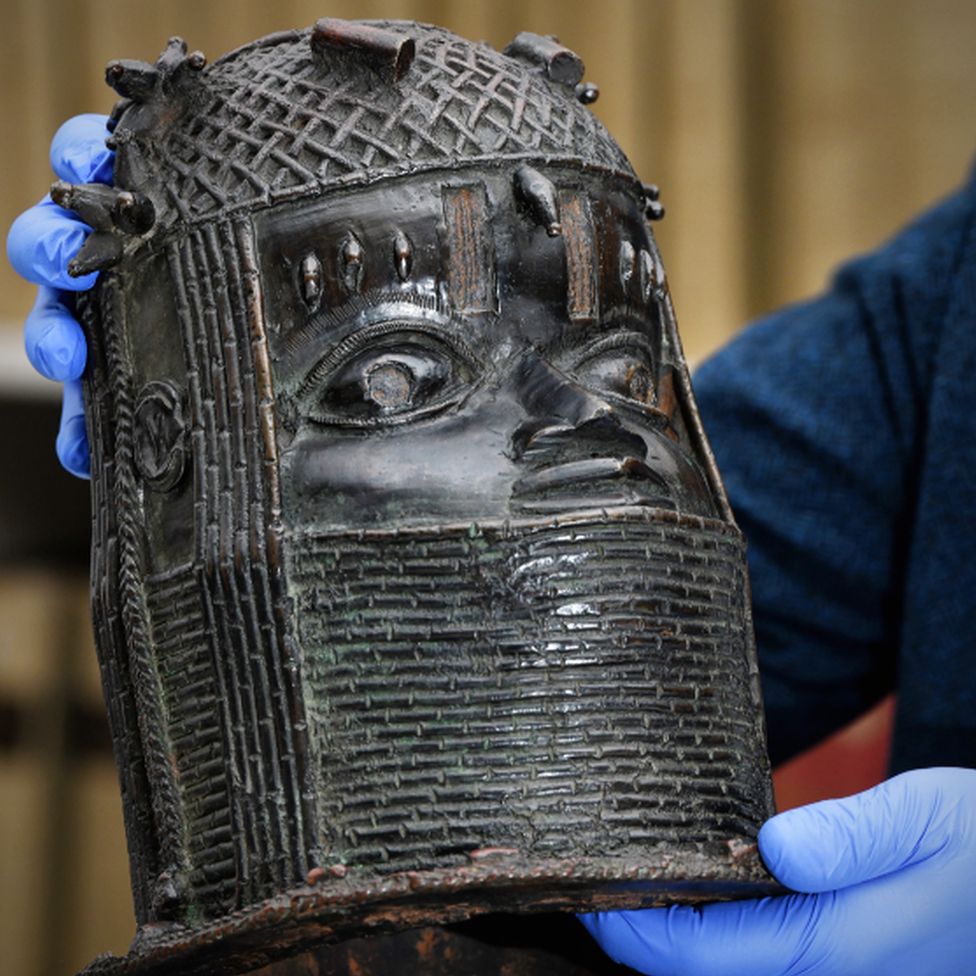 A sculpture was handed back to Nigeria by the University of Aberdeen on Thursday after its "extremely immoral" acquisition.
The "priceless" bronze is described as having been looted by British soldiers in Benin City in 1897.
Depicting an Oba (king) of Benin, it was acquired by the university in 1957 at an auction.
The university approved repatriation in March, and a handover ceremony took place on Thursday evening.
Thousands of sculptures and carvings were removed during the destruction of Benin City in present-day Nigeria.
Many ended up being sold to museums or private collectors.
Click here to read more.
SOURCE: BBC News