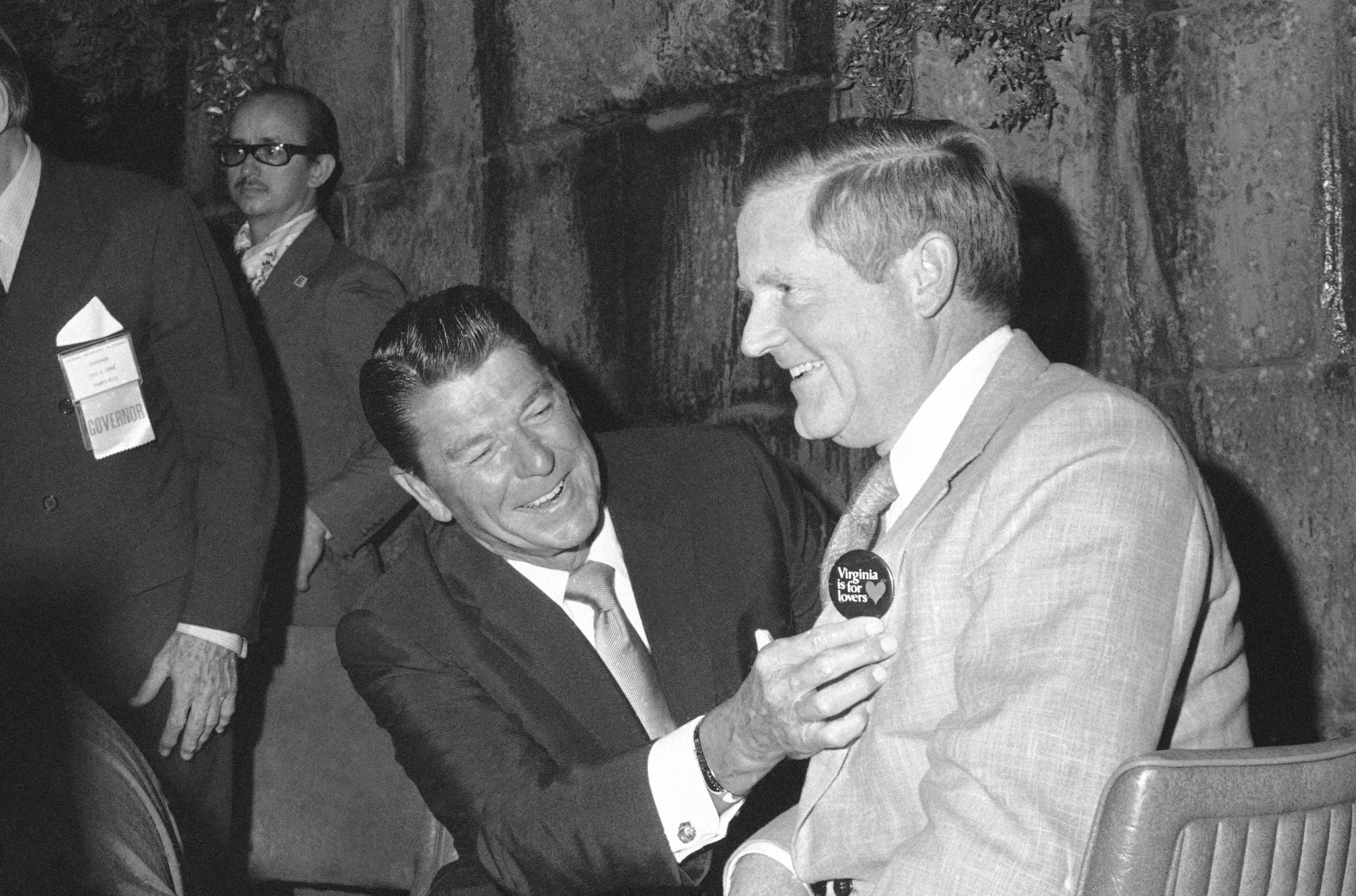 A. Linwood Holton Jr., the reformist Virginia governor best remembered for racially integrating the state's public schools with the dramatic gesture of accompanying his daughter to a predominantly Black high school in Richmond, died Oct. 28 at his home in Kilmarnock, Va. He was 98.
Mr. Holton helped break the domination of Virginia politics by the Byrd political organization, which ardently supported racial segregation, and his election as governor in 1969 made him the first Republican to hold statewide office in Virginia in the 20th century.
He persuaded the legislature to raise the income tax and the gasoline tax, and he used the money for environmental protection, higher education and transportation projects. But he called his work on race relations "the greatest source of satisfaction and pride for me."
In his inaugural address from the steps of the Capitol of the old Confederacy, Mr. Holton quoted Abraham Lincoln in calling for an open society that operates "with malice toward none, with charity for all."
Click here to read more.
SOURCE: The Washington Post, Jeff Baron