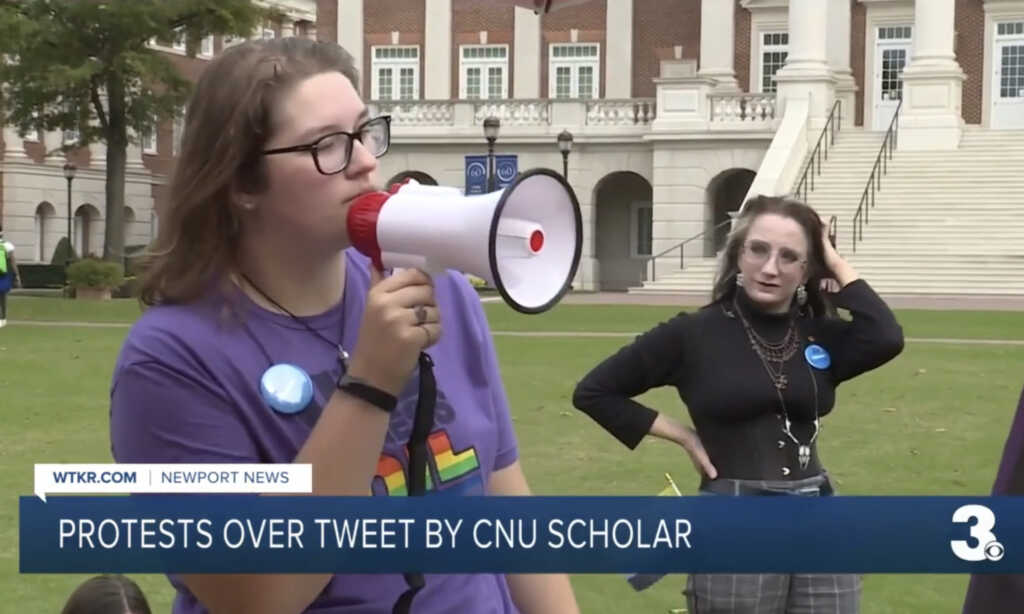 Sophia Nelson, a scholar-in-residence at a university in the tidewater region of Virginia, is decrying cancel culture after students voiced outrage over a since-deleted tweet she posted criticizing DC Comics for depicting the latest iteration of Superman as bisexual.
The comment, some students said, made them feel unsafe.
Abigail Honeycutt, a sophomore at Christopher Newport University, told the local news station WTKR-TV that she and her classmates "felt uncomfortable and scared" after reading Nelson's comments about the superhero's sexual identity.
On Monday, students in the LGBTQ community, supporters, and some professors gathered on campus to rebuke Nelson. At the gathering, one student yelled, "How does it make you feel? Is it enough to evoke change?" Another added, "We will keep fighting for our rights. Our rights are human rights."
The small group of protesters want Nelson fired.