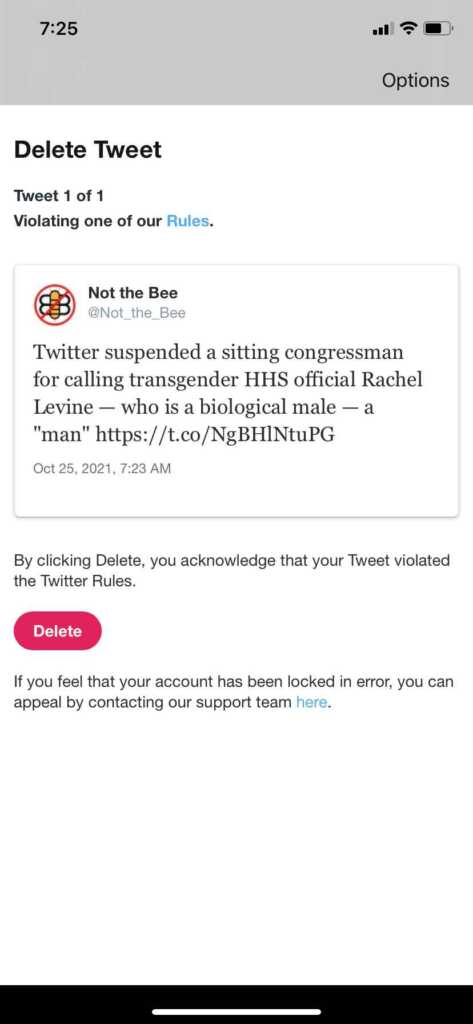 Babylon Bee founder Adam Ford said Monday that Twitter locked the official account for his comedic news site Not the Bee and demanded he delete a tweet in order to regain access.
The offending tweet in question contained a headline that read, "Twitter suspended a sitting congressman for calling transgender HHS official Rachel Levine — who is a biological male — a 'man'" as well as a link to the corresponding story.
The affiliated article in the tweet is about Twitter's recent decision to suspend Rep. Jim Banks for "misgendering" Assistant Secretary of Health Rachel Levine, who is transgender.
Twitter's punishment of the Not the Bee account left Ford flummoxed.
"I had to delete the tweet to regain access to our Twitter account," he told Faithwire in an email. "I don't see how this tweet violates any rules."
Click here to read more.
Source: Faithwire