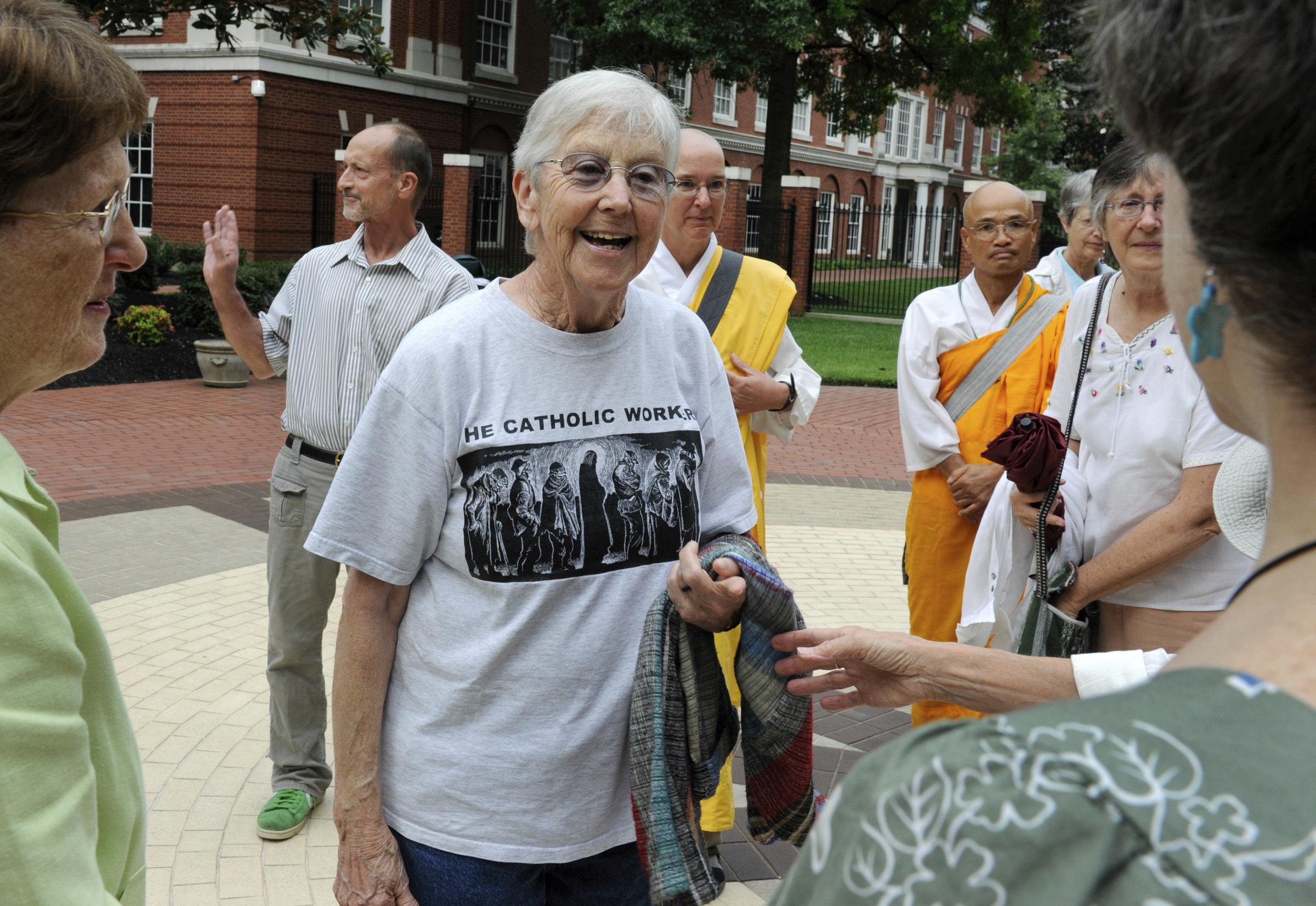 Megan Rice was the nun and Catholic peace activist who spent two years in federal prison while in her 80s after breaking into a government security complex to protest nuclear weapons.
Her activism was heavily influenced by her parents as well as by her uncle. Her parents would meet with well-known Catholic writer Dorothy Day during the Great Depression to craft solutions for societal problems.
Rice did some work in Nigeria and spent 23 years in West Africa working as a teacher and pastoral guide. It was there that she started hearing about the plowshares movement, a reference to a Bible passage that refers to the end of all war: "They will beat their swords into ploughshares."
When she returned to the U.S., Rice began her involvement in anti-nuclear activism.
Rice and two of her friends were arrested and charged with felony sabotage. Federal prosecutors described Rice and her codefendants as "recidivists and habitual offenders" who would break the law again "as soon as they are physically capable of doing so."
– BCNN1