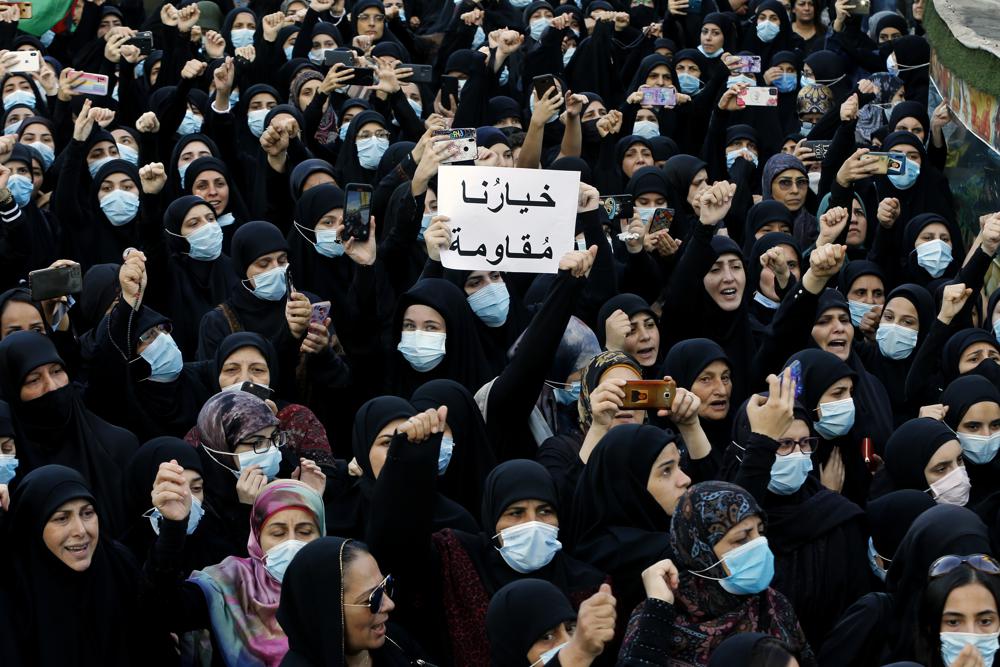 DUBAI, United Arab Emirates (AP) — As the Gaza war raged and tensions surged across the Middle East last May, Instagram briefly banned the hashtag #AlAqsa, a reference to the Al-Aqsa Mosque in Jerusalem's Old City, a flash point in the conflict.
Facebook, which owns Instagram, later apologized, explaining its algorithms had mistaken the third-holiest site in Islam for the militant group Al-Aqsa Martyrs Brigade, an armed offshoot of the secular Fatah party.
For many Arabic-speaking users, it was just the latest potent example of how the social media giant muzzles political speech in the region. Arabic is among the most common languages on Facebook's platforms, and the company issues frequent public apologies after similar botched content removals.
Now, internal company documents from the former Facebook product manager-turned-whistleblower Frances Haugen show the problems are far more systemic than just a few innocent mistakes, and that Facebook has understood the depth of these failings for years while doing little about it.
Click here to read more.
Source: AP