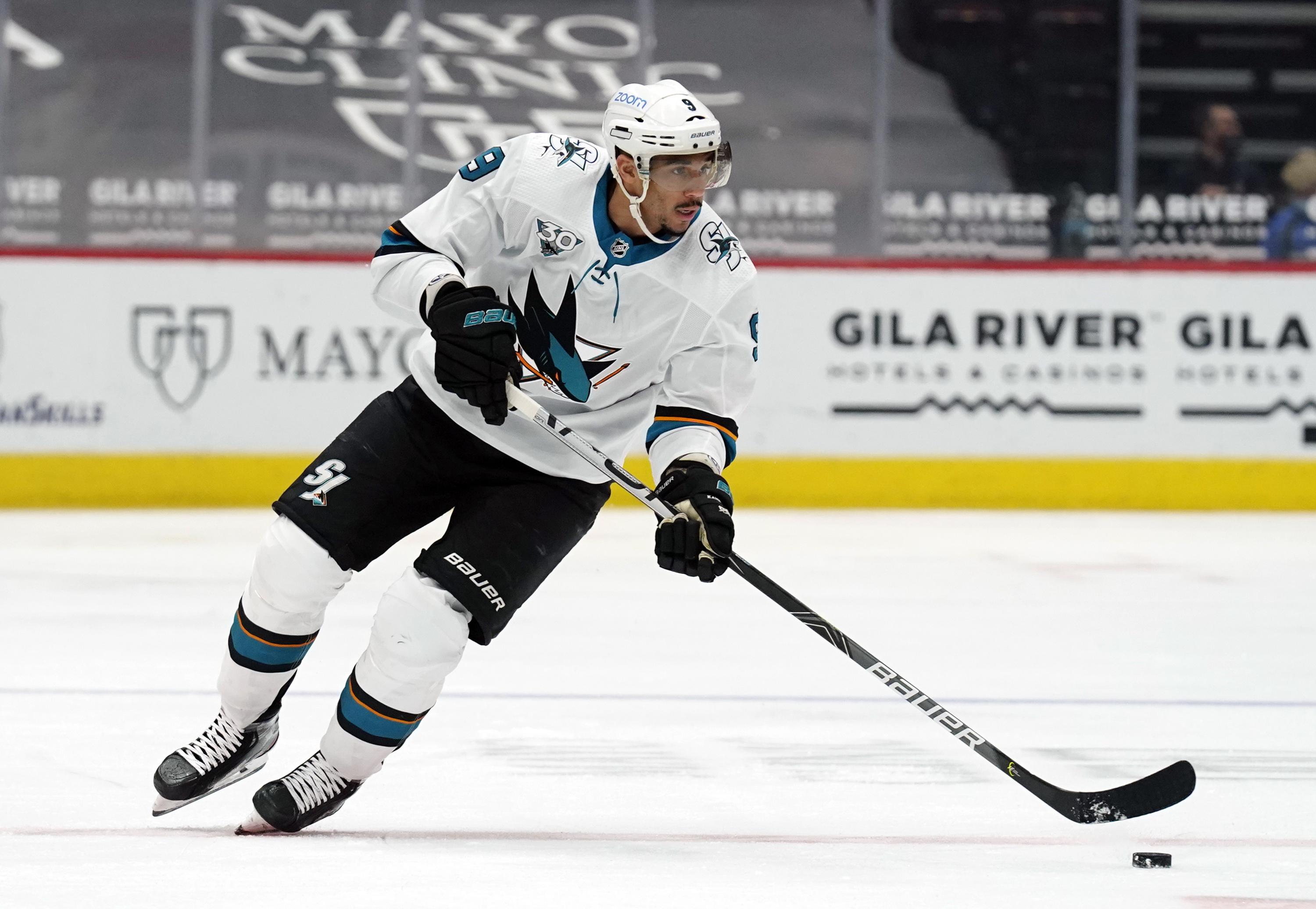 The NHL announced the suspension of Evander Kane without pay for submitting a fake COVID-19 vaccination card. Kane will not be eligible to play until Nov. 30 at New Jersey. Kane will forfeit about $1.68 million of his $7 million salary for this season with the money going to the Players' Emergency Assistance Fund.
"I would like to apologize to my teammates, the San Jose Sharks organization, and all Sharks fans for violating the NHL COVID protocols," Kane said in a statement. "I made a mistake, one I sincerely regret and take responsibility for. During my suspension, I will continue to participate in counseling to help me make better decisions in the future. When my suspension is over, I plan to return to the ice with great effort, determination, and love for the game of hockey."
In an agreement between Kane and the NHL, he has stayed away from practice while the investigations were ongoing.
Using a fake vaccination card is illegal in both the United States and Canada, as well as against NHL rules.