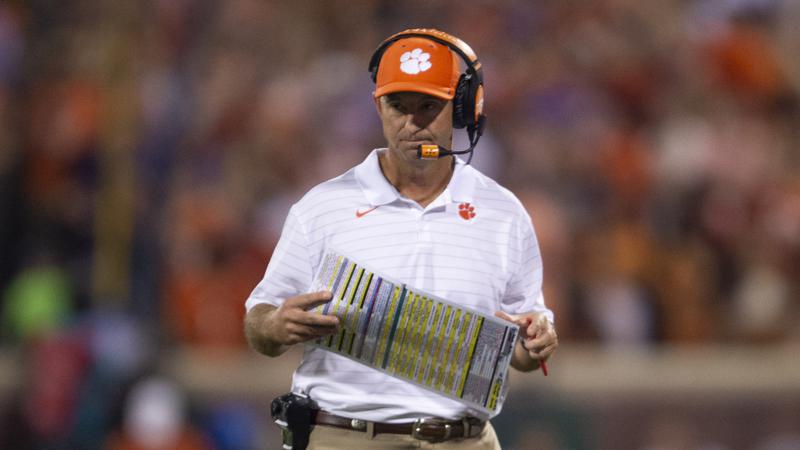 Dabo Swinney and the Clemson Tigers are now 4-3 on the season after a loss to the Pittsburgh Panthers on Saturday, 27-17. Clemson's starting quarterback, D.J. Uiagalelei, ended up being benched. Taisun Phommachanh would replace him.
Overall, it just wasn't a great day for the Tigers while they once again couldn't score 20+ points against an FBS opponent this season.
"I think everything is under evaluation at this point," Swinney said. "Everybody has to show up every single day. We have to take it one day at a time. We'll go to practice and see who has the best practice and see who runs out there first at every position."
Click here to read more.
SOURCE: Fan Nation, Logan Robinson