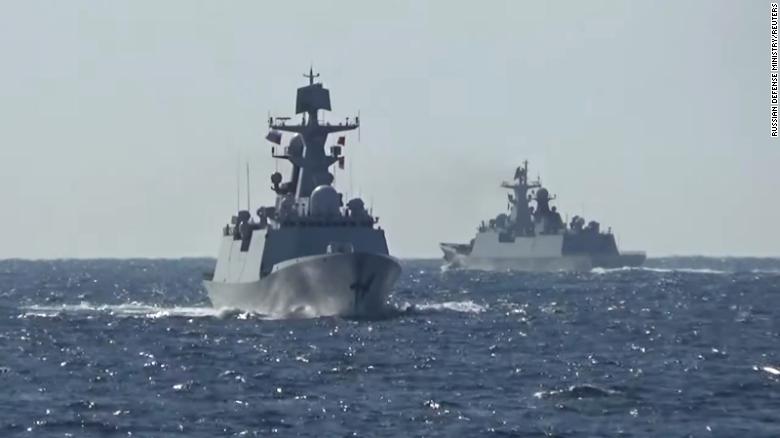 Hong Kong (CNN)A joint Chinese and Russian naval exercise, in which a flotilla of 10 warships completed a near circle around Japan's main island, has been touted by the two countries as a means of ensuring stability in a volatile region.
But analysts say the drills are likely to have the opposite effect, potentially reigniting regional tensions and enhancing claims by the Japanese government that it needs to increase military spending to counter Chinese aggression.
The voyage, billed as the first joint China-Russia naval patrol in the western Pacific, saw the vessels sail through the Tsugaru Strait that separates Japan's main island and its northern island of Hokkaido, before heading down the nation's eastern coast and then back toward China through the Osumi Strait off the southern Japanese island of Kyushu.
Though foreign vessels are permitted to sail through the Osumi and Tsugaru straits, both of which are regarded as international waters, the maneuvers were closely monitored in Japan.
"It will reinforce the conclusion that Japan has already drawn that China potentially presents a threat to Japan and therefore it has to increase its own defense spending and readiness to deal with it," said Drew Thompson, a former United States Defense Department official and a visiting senior research fellow at the Lee Kuan Yew School of Public Policy at the National University of Singapore.
Click here to read more.
Source: CNN