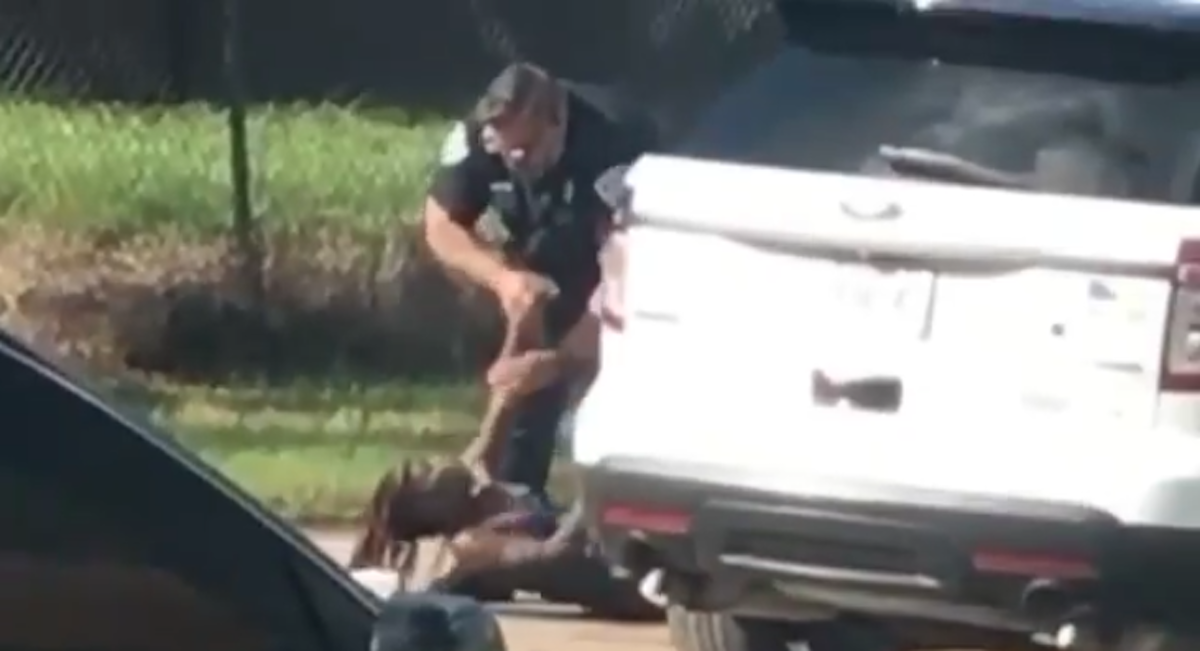 A Jefferson Parish sheriff's deputy with a long history of excessive-force complaints is the officer seen in a viral video on Sept. 20 slamming 34-year-old Shantel Arnold's head repeatedly into the pavement with such force it ripped several braids from her scalp.
Multiple sources who have reviewed the video's contents confirmed that the deputy was Julio Alvarado, a 16-year veteran of the Sheriff's Office. Alvarado has been named in nine federal civil rights lawsuits, all involving the use of excessive force, the most of any deputy currently employed by the Sheriff's Office. Two suits were settled, one of them involving the beating of a 14-year-old boy, and two are pending, with the remaining dismissed.
The Sheriff's Office, in keeping with its usual policy, did not respond to a request to identify the deputy when asked Thursday. But the office has said it opened an internal probe into the deputy's actions shortly after the incident, though Arnold did not file a complaint. That's an action the Sheriff's Office often does not take, even in cases where citizens complain about the inappropriate use of force.
The probe remains open. At the same time, the office issued a statement on Wednesday saying the video had been "selectively edited." The statement asserted that Arnold was intoxicated and that she had been resisting arrest.
In that incident, Arnold was walking home around 2 p.m. when Alvarado pulled up in his vehicle and demanded she stop and talk to him, according to Arnold and two witnesses related to her, as well as their statements provided to a sheriff's investigator. She told him that she had just been assaulted by several boys from the neighborhood and wanted to go home, and she continued walking. Arnold is 4-foot-8, about 100 pounds and is missing her left eye from a car accident.
Click here to read more.
SOURCE: NOLA.com