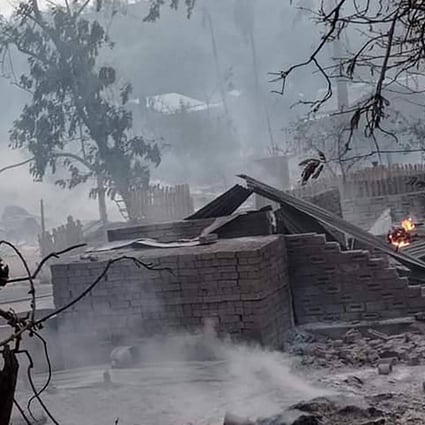 A human rights organization recently denounced an attack by Myanmar's military as a "war crime." Myanmar troops reportedly burned down an entire village, including a local church.
According to Radio Free Asia, the attack took place Wednesday afternoon as the military attacked Rialti village in the Chin State capital of Hakha. Troops continued the onslaught Thursday morning by setting buildings ablaze, including Rialti Village Baptist Church.
"This morning, it was the church and our warehouse — those two were set on fire earlier this morning, and at about 9 a.m., the remaining three houses," a leader from the church told Radio Free Asia.
Click here to read more.
SOURCE: Christian Headlines, Michael Foust