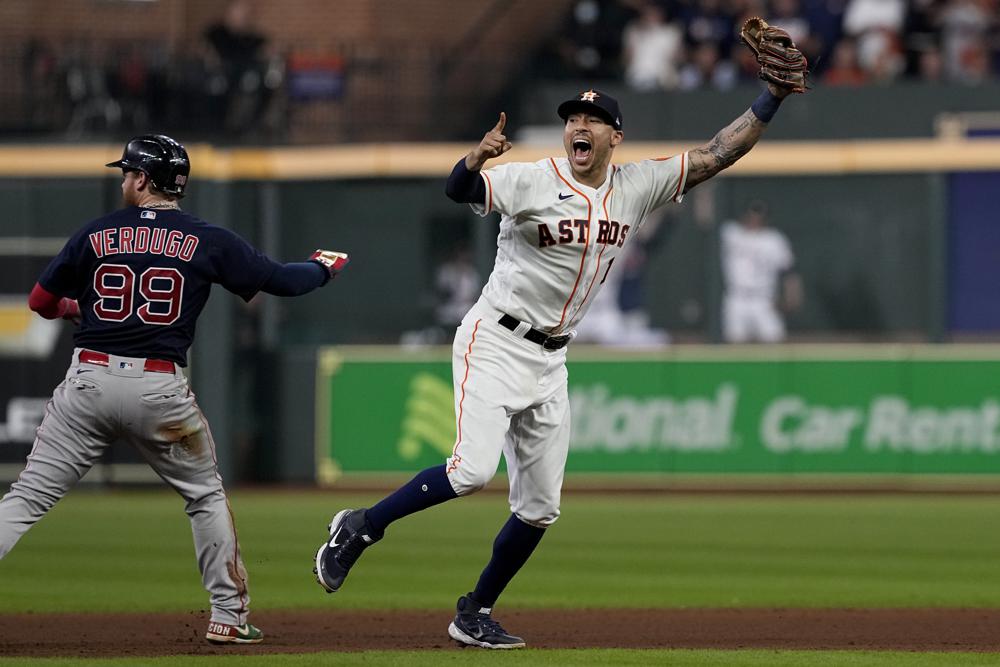 The Houston Astros defeated the Boston Red Sox 5-0 (box score) in Game 6 of the American League Championship Series on Friday night. As a result, the Astros win the 2021 American League pennant and will advance to their third World Series in five years. The Red Sox, conversely, will head home for the winter, having lost the best-of-seven series by a 4-2 margin.
The Astros received a stellar start from rookie right-hander Luis Garcia, atoning for his poor performance in Game 2. Garcia threw 5 2/3 scoreless innings, holding the Red Sox to a single hit (an Enrique Hernández triple in the sixth) and a walk. He struck out seven batters and showed no ill effects from the knee injury that plagued him earlier in the series.
The Astros were paced offensively by Yordan Alvarez. He delivered a pair of doubles as well as a triple. He drove in one run and scored the other.
Click here to read more.
SOURCE: CBS Sports, Dayn Perry & R.J. Anderson