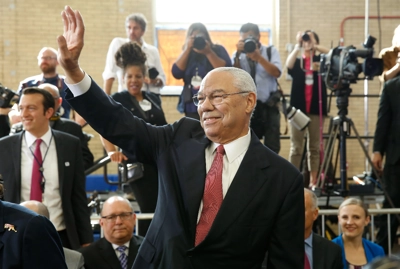 General Colin Powell passed away earlier this week at the age of 84. Powell was a great American. I did not always agree with the general, but I always admired him. I am confident most Americans, whatever their political leanings, agree with me in that assessment.
A native New Yorker, born and raised in modest means by Jamaican immigrant parents, Colin Powell chose a military career in the Army defending his country. His brilliant military career was crowned by his service as Chairman of the Joint Chiefs of Staff (1989-93), having previously served as National Security Advisor to President George H. W. Bush (1987-1989). He later served as Secretary of State under President George W. Bush (2001-2005). Not only was Colin Powell the first African American to serve in these three positions, but he is also still the only person of any ethnicity to have served in all three of these highly prestigious positions.
Powell's career would have simply been unimaginable prior to the Civil Rights Revolution of the mid-20th century. His life and service symbolize the tremendous progress we have made as a nation in overcoming the racism that is indeed an ugly part of the American experience.
Click here to read more.
Source: Christian Post