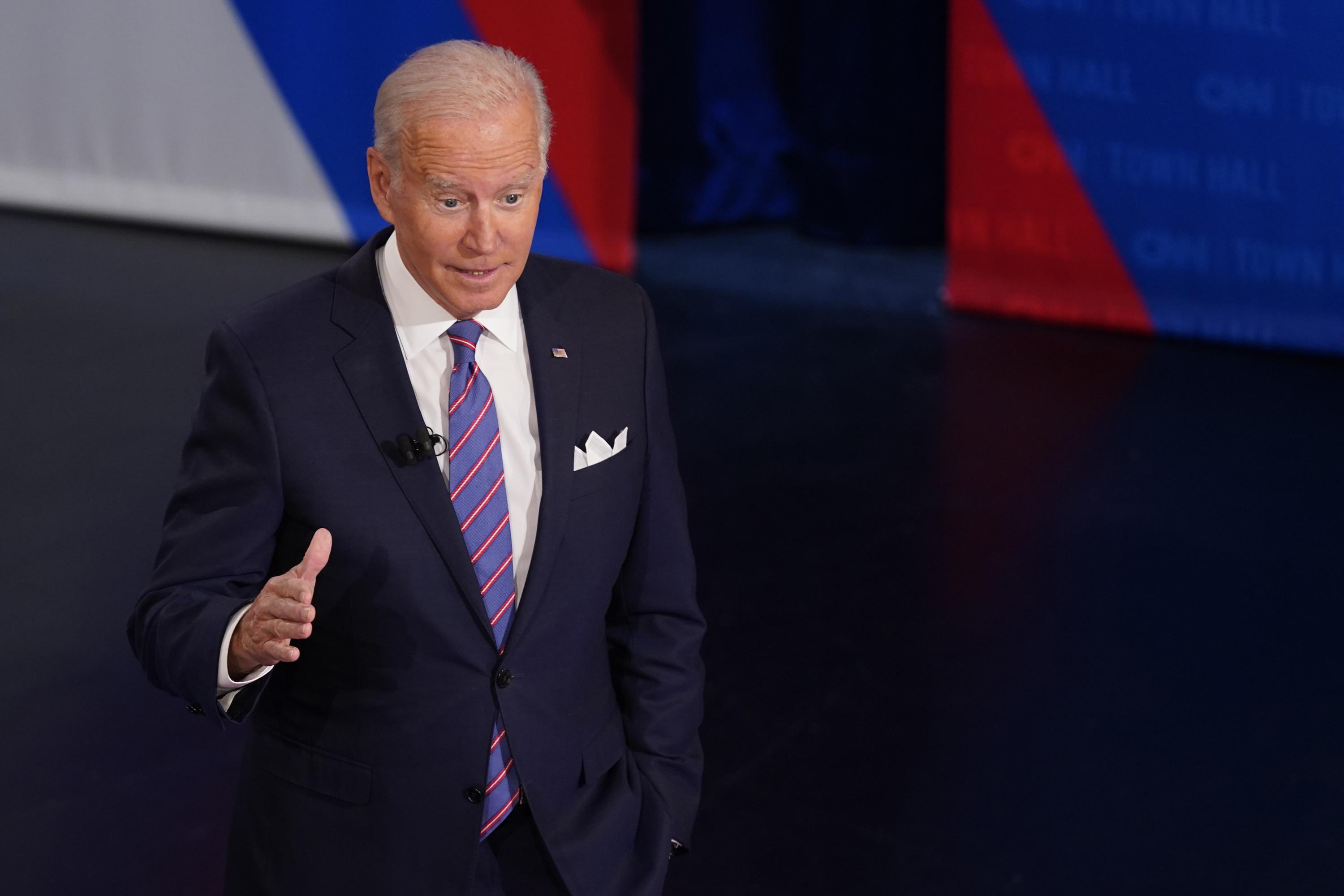 Joe Biden has disappointed Americans more than any other president since World War II has at this point in their term, a new Gallup poll released Friday appears to show.
The newest data is from a survey taken from October 1 – 19 and compares Biden's average approval rating across the first three quarters of his term against every president since Dwight Eisenhower.
Biden lost a whopping 11. 3 percentage points from his first quarter approval of 56 percent to an average of 44.7 percent at the end of the three months spanning late July through October.
It comes after the White House was forced to walk back a number of remarks the president made at a CNN town hall on Thursday night, including comments on defending Taiwan from China and mobilizing the National Guard to help with the supply chain crisis.
His former boss Barack Obama saw the second-largest dip in average approval, losing 10.1 percent from his first through third quarters.
Donald Trump, the only post-WWII president whose approval rating is lower than Biden's at this point, saw a smaller drop of just 4.4 percent after having started with low expectations.
Independents appear to be driving down Biden's favorability the most, from 61 percent approval at the beginning of February to just 34 percent in October.
The historic drop is fueled by Biden's inability to shake off growing public dissatisfaction over his White House tenure as his month-to-month approval rating slips to a new low of 42 percent in October.
Click here to read more.
Source: Daily Mail