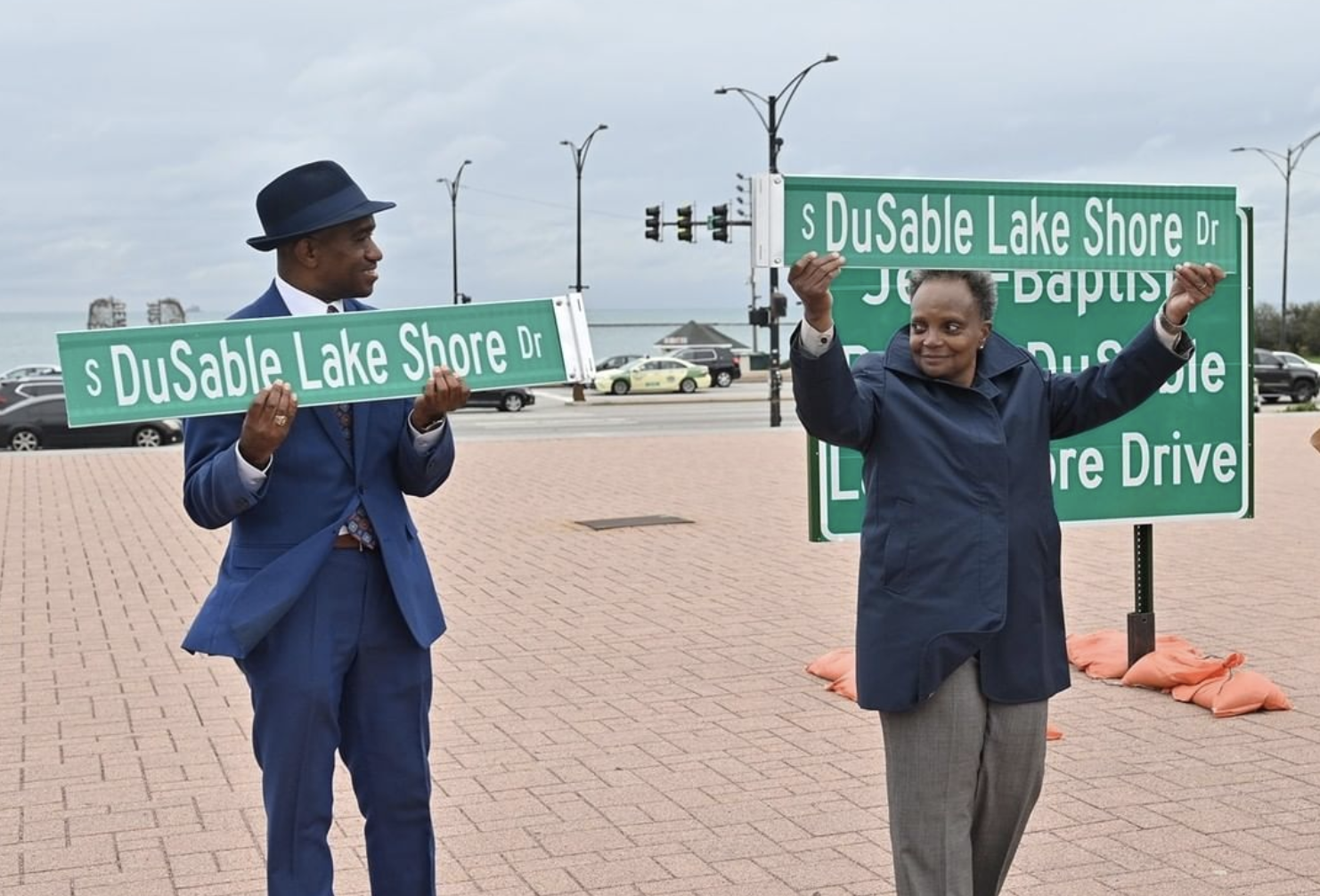 Chicago's mayor has helped launch the installation of new signs renaming the city's picturesque Lake Shore Drive after a Black man recognized as a key settler of the city.
Mayor Lori Lightfoot gathered Thursday with political and community leaders at Chicago's Buckingham Fountain to kick off the installation of 12 large highway signs declaring the thoroughfare "Jean Baptiste Pointe DuSable Lake Shore Drive."
More than 80 smaller street signs that will mark the roadway along the city's Lake Michigan shoreline read simply, "DuSable Lake Shore Drive," the Chicago Sun-Times reported.
Lightfoot, who had initially opposed renaming Lake Shore Drive, said the $500,000 cost is "worth it" to honor a man who was "forgotten in the annals" of Chicago history.
"We needed to find a way to honor our founder," Lightfoot said.
Chicago's City Council approved the name change in June.
DuSable, a native of Haiti, is considered Chicago's first permanent, non-indigenous settler. He had a successful trading post in the late 1700s. He died in 1818. Chicago was incorporated as a town in 1833 and as a city four years later.
Alderman Donald Moore initially proposed changing the name of the ribbon of concrete along Lake Michigan to DuSable Drive two years ago after a riverboat tour of the city during which he claimed DuSable's name wasn't mentioned.
SOURCE: The Associated Press