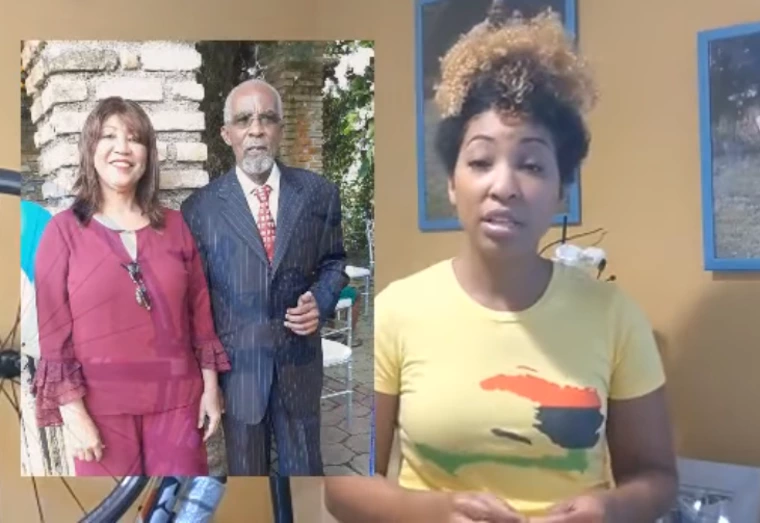 Thirteen days before 16 Americans and a Canadian were brazenly kidnapped at gunpoint by a notorious gang on the eastern outskirts of Haiti's capital last weekend, a prominent pastor and two of his congregants were abducted on the streets of Port-au-Prince.
Pastor Jean Pierre Ferrer Michel, a founding member of the church Jesus Center in the Delmas 29 neighborhood, was grabbed on Sunday, Oct. 3, by armed men dressed as Haiti National Police officers while in his four-wheel-drive Nissan Patrol in the parking lot of his Port-au-Prince church. It was just before 8 a.m.
More than three weeks later, Michel, who is a U.S. citizen, still has not been freed along with one of his male congregants, even though an undisclosed ransom amount has been paid, his family said. Michel's captivity has largely been ignored except for mentions in the local Haitian press.
"They don't talk about it, like they are talking about the case of the group of 17. But this man is an American citizen, too," said a family friend who spoke to the Miami Herald on the condition of anonymity because of the sensitivity of the ongoing case. "It's not the same attention that the 17 people who they abducted in Croix-des-Bouquets are getting."
The lack of attention compelled Michel's wife, Maryse Michel, to release a video Tuesday in Haitian Creole pleading for his release.
"They have yet to release him after 17 days," Michel said, denying rumors that her husband was back at home. "He's without his medication. He's an old man who is nearly 80 years old, and doesn't have a lot of years in front of him. I've come to plead, and I came to ask everyone who it concerns: Release the pastor. Release my husband. Give the children back their father. Give the family back their brother because we did everything already. They are still holding them. They have to let them go. We did everything we were supposed to do."
The family friend said both the U.S. Embassy and the Federal Bureau of Investigation had been contacted about the abduction because of Michel's American citizenship. While the gang released the female congregant, it continues to hold Michel and the other abducted church member hostage.
The gang's initial ransom request was more than $15 million for the three, including $8 million for Michel.
"When they say dollars, you don't know if they are talking about American dollars or Haitian," said the family friend, who noted the gang behind the abduction has never identified itself. "They asked us for a ransom, the two families came together and paid a ransom and after we paid it, they called and said the money wasn't enough and they cannot release them. Since then, there has been no contact."
Click here to read more.
Source: Miami Herald