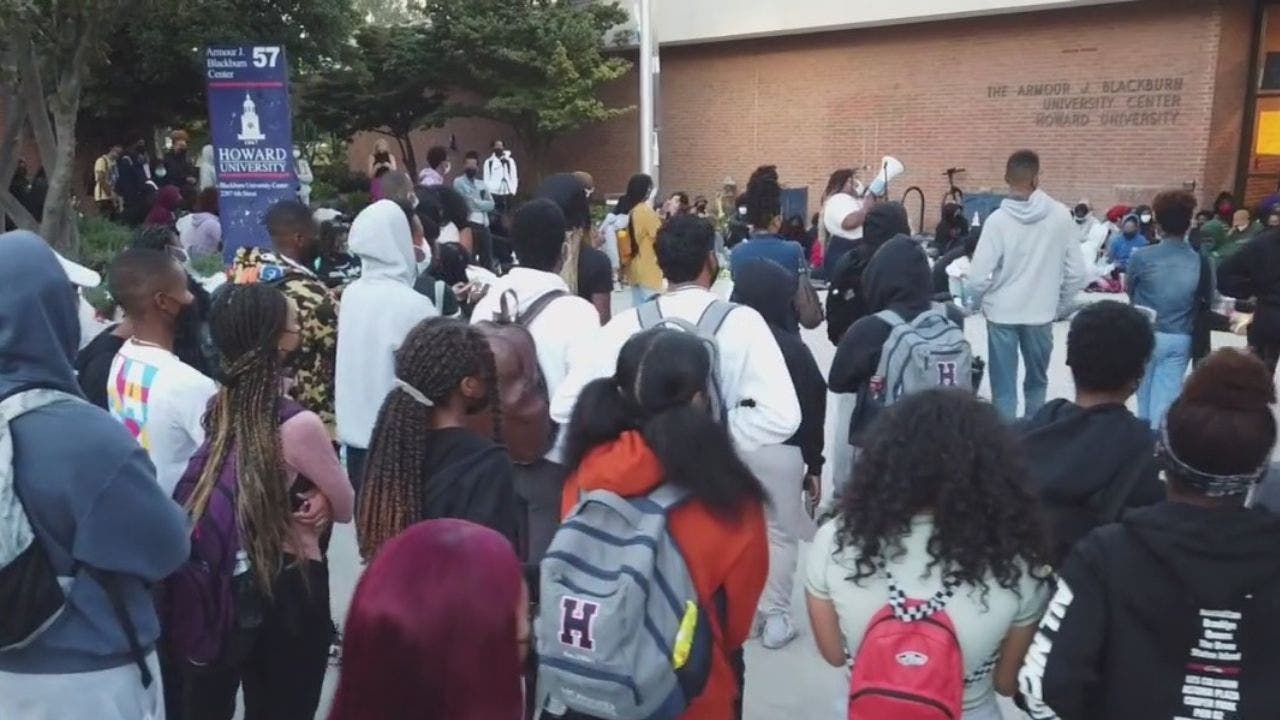 A group of Howard University students gathered Wednesday for day two of protests over poor housing conditions on campus.
Students say rats, roaches and mold are just some of the things they've had to deal with in on-campus housing.
Videos sent to FOX 5 also show water pouring out of pipes, expired air filters with mold and mildew and mushrooms growing on ceilings and walls.
With tuition being nearly $50,000 a year, students say they're frustrated with how Howard's administration has handled the situation.
The group Live Movement, a coalition of students from historically Black colleges and universities, originally invited faculty and school officials to a town hall Tuesday night to address their concerns.
Instead, police arrived on campus to try and remove students.
Students are now demanding an in-person meeting with administrators by the end of the month, voting power for student representatives on the Board of Trustees and further discussion of housing plans for future students.
Click here to read more.
SOURCE: FOX 5 DC, Jacqueline Matter