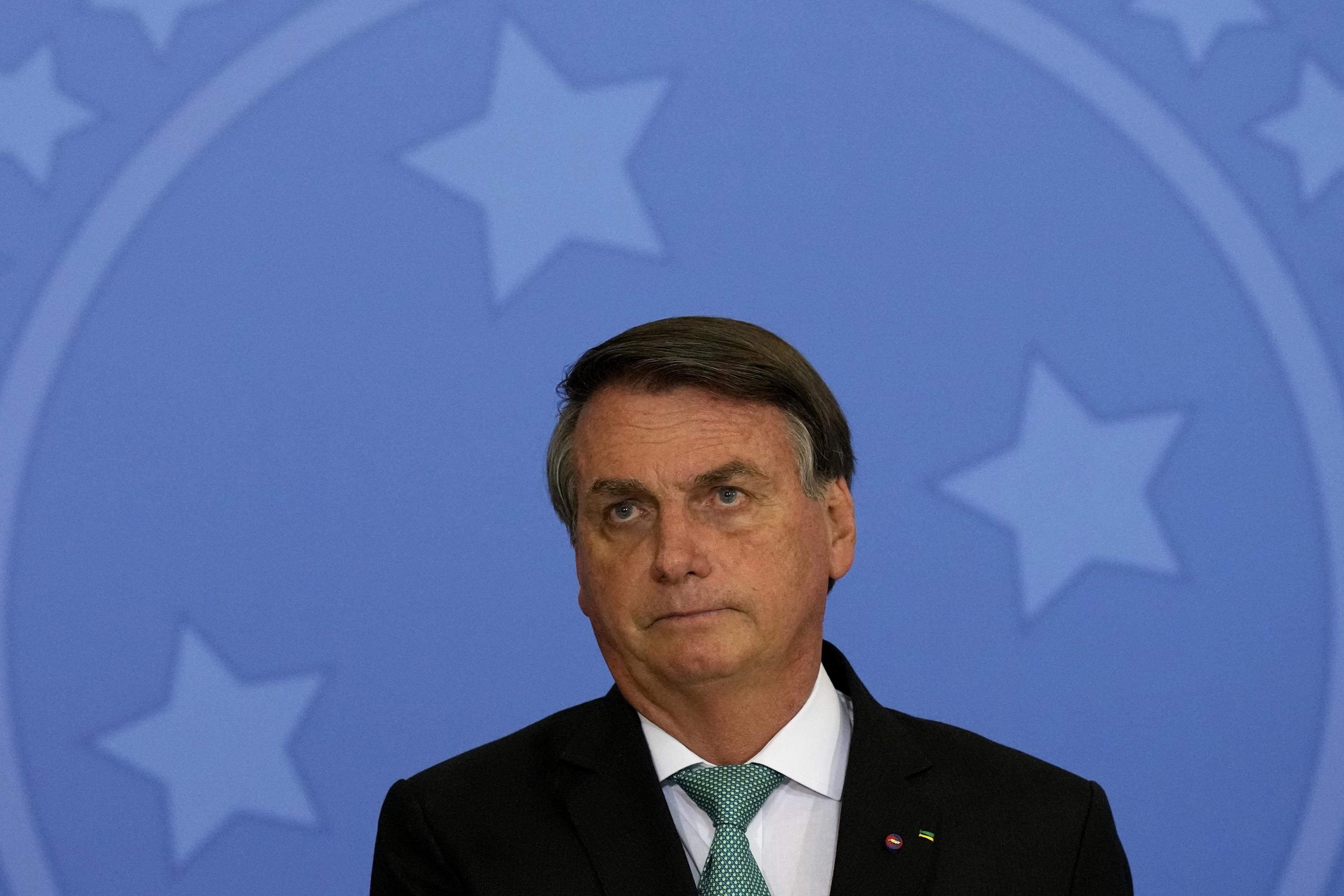 (Bloomberg) — Brazil senators said Jair Bolsonaro should be charged for nine crimes, including charlatanism, malfeasance and crimes against humanity in their conclusion of a probe into the government's handling of the pandemic that's unlikely to have any short-term impact on the president's political fate.
A Senate commission presented a final report on Wednesday after six months of heated hearings and discussions, which included testimony from the four men who served as health ministers since the start of the pandemic, Bolsonaro allies and foes, companies that pushed for unproven early treatments and Covid patients.
Bolsonaro is largely blamed for Brazil's erratic handling of the pandemic, dismissing it as just a flu, shunning face masks and vaccines and encouraging his supporters to ignore restrictions imposed by states and cities to halt the spread of the virus. The country has more than 600,000 deaths from the disease, second only to the U.S. globally, and counts more than 21 million cases.
The official report accuses the president of working against scientific evidence, acting with "obvious disregard" for people's lives, as evidenced in the "deliberate delay" in the purchase of vaccines. It also says he worked "strongly" to disseminate fake news about the pandemic.
"With this behavior, the government, which had a legal duty to act, agreed with the death of millions of Brazilians," said an excerpt of the document presented by Senator Renan Calheiros, the probe's rapporteur. "Bolsonaro's administration unquestionably undermined public health."
Click here to read more.
Source: MSN